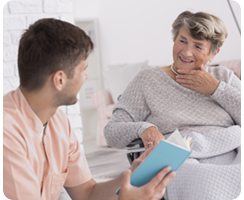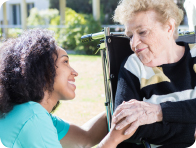 CNA CLASSES AT
SPRING VALLEY
SENIOR LIVING AND
HEALTH CARE CAMPUS
Imagine a job that rewards you for caring about others… that is exciting and challenging… a job where you make a difference. Whether you're just starting your career or ready for a change, now is the time to consider becoming a Certified Nurse Assistant (CNA).
Spring Valley Health Care Services CNA Training
Program prepares individuals with the information
and the experience needed to become a
Nurse Assistant who will provide quality care for
residents in long-term care facilities, hospitals, home
health care and hospice settings.
If you are interested in signing up for a CNA Class, please complete
both the Application and Background Information Disclosure and
return to:
Spring Valley Health and Rehabilitation Center
ATTN: Stacey Wildner
S830 Westland Drive Spring Valley, WI 54767
*For more information about available classes or application process,
please contact:
Stacey Wildner at StaceyW@svhcs.org Ph.715.778.5545 ext,201
Employment Application (Click to download)
Background Information Disclosure (Click to download)