Dementia Live
Adoray Home Health and Hospice came to campus and presented "Dementia Live" which is a dementia simulation and awareness training program. Thank you to Adoray for coming to campus!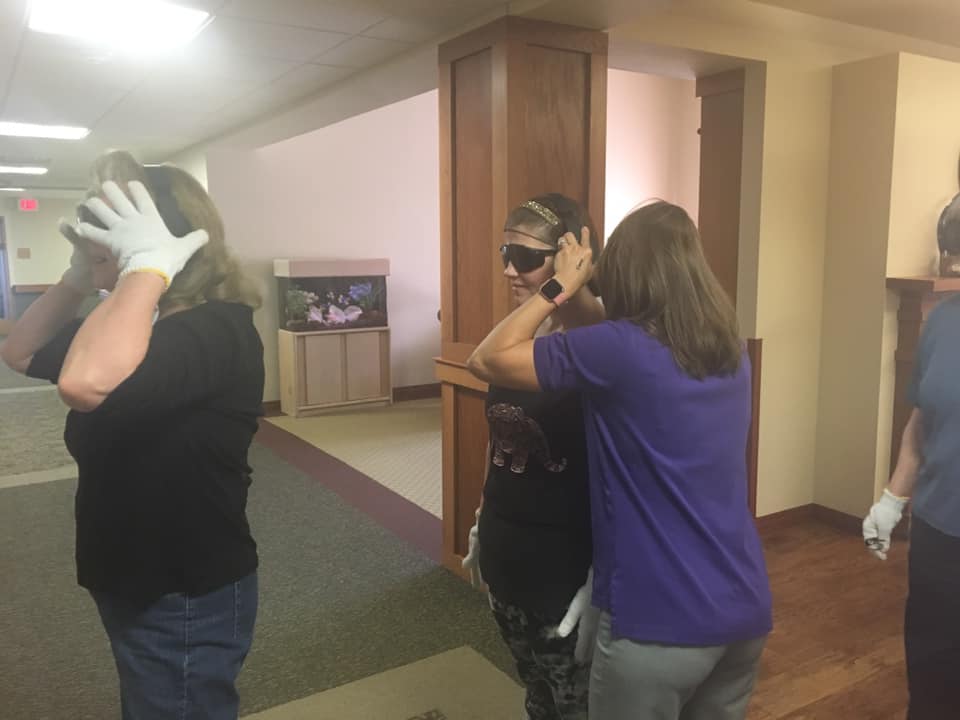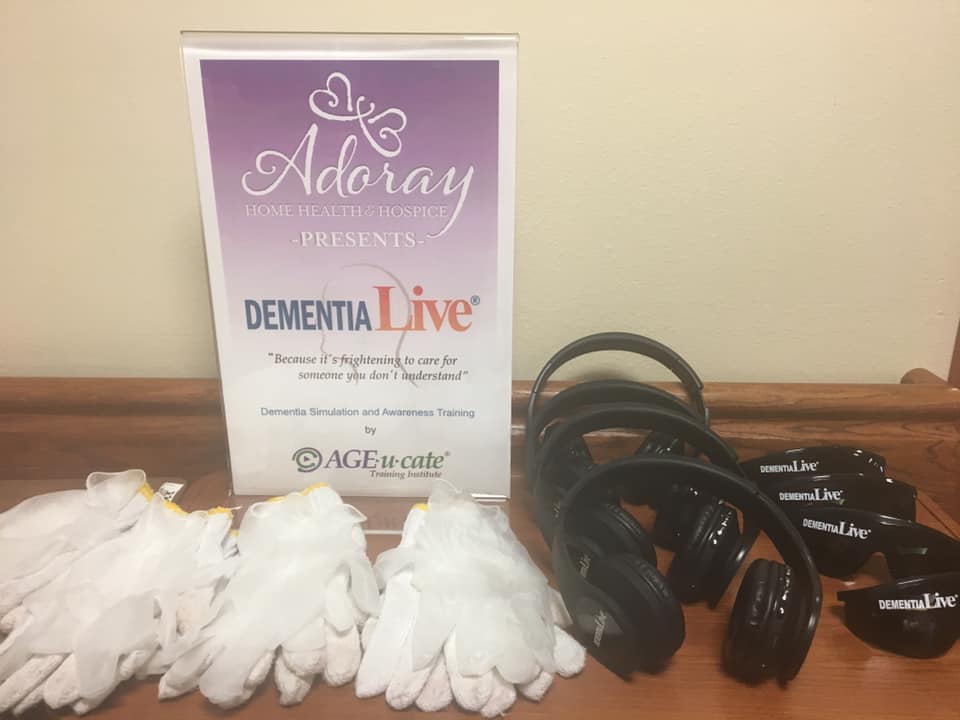 Easter Egg Dyeing
We love this yearly tradition – it truly means spring has sprung!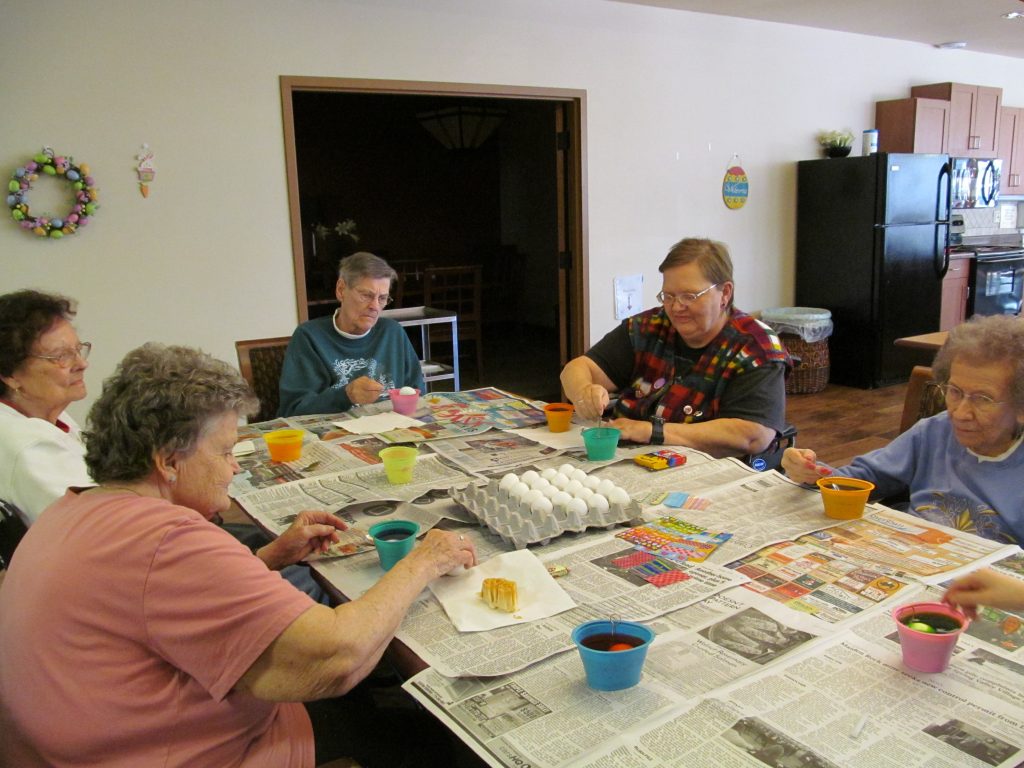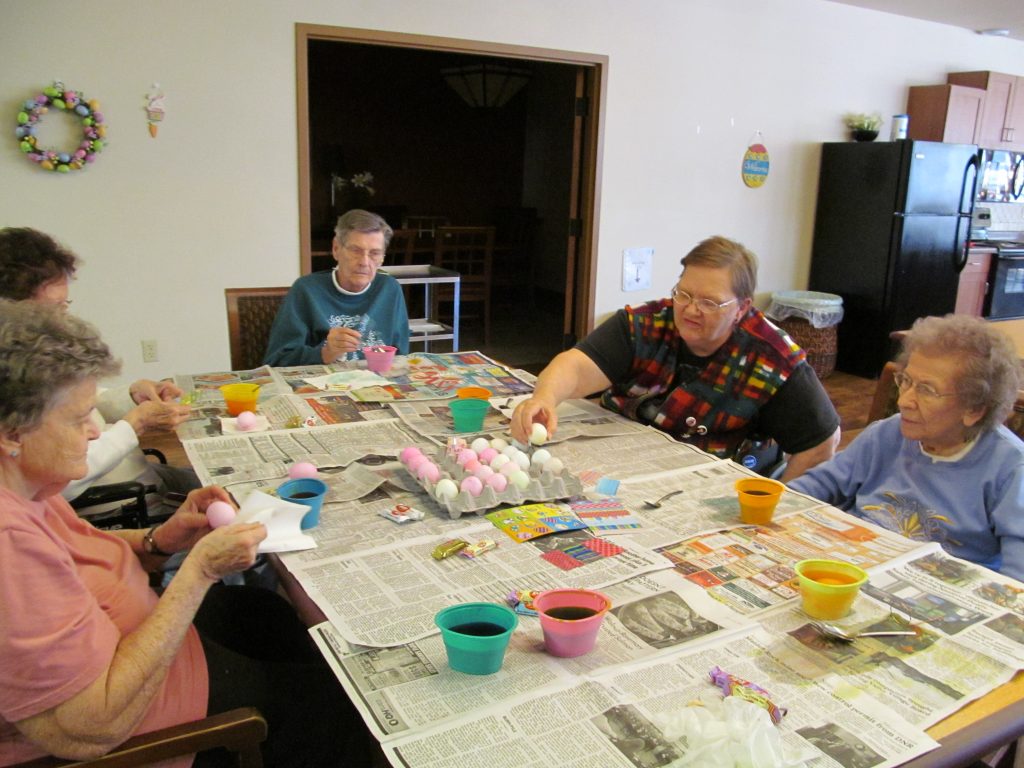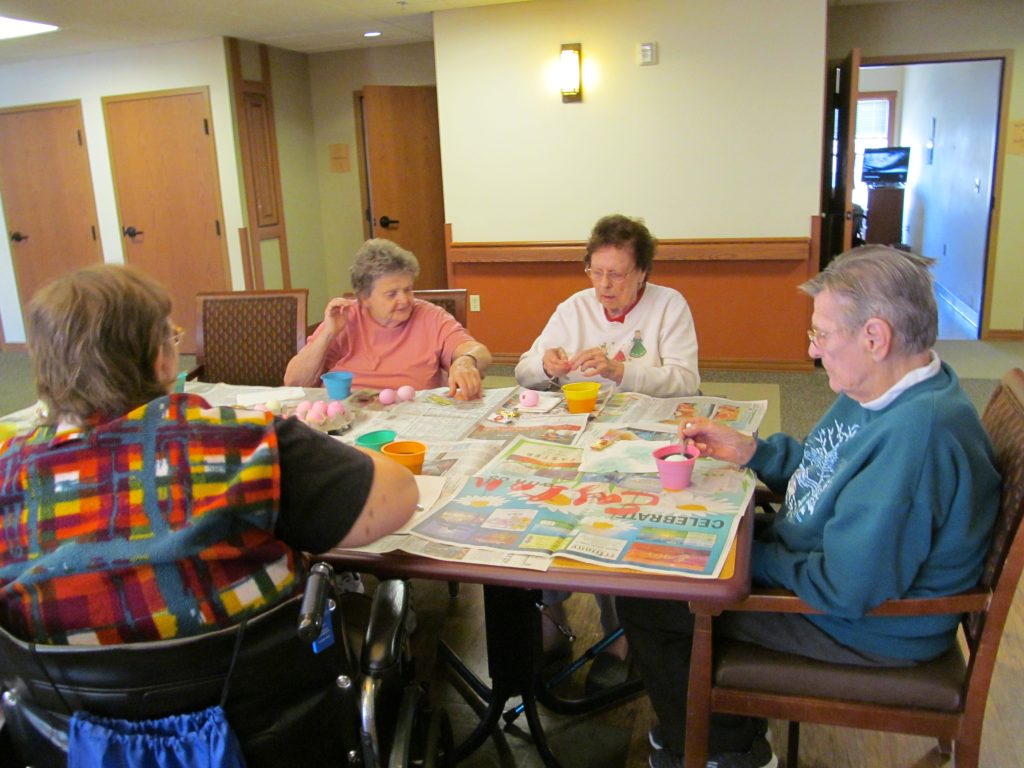 Spring Valley High School Prom
We had 95 Spring Valley High School students here for our Annual Grand March before they took off for their prom on April 27th.
Below are the Esanbock girls & their Grandma Joyce – she is very proud of her granddaughters!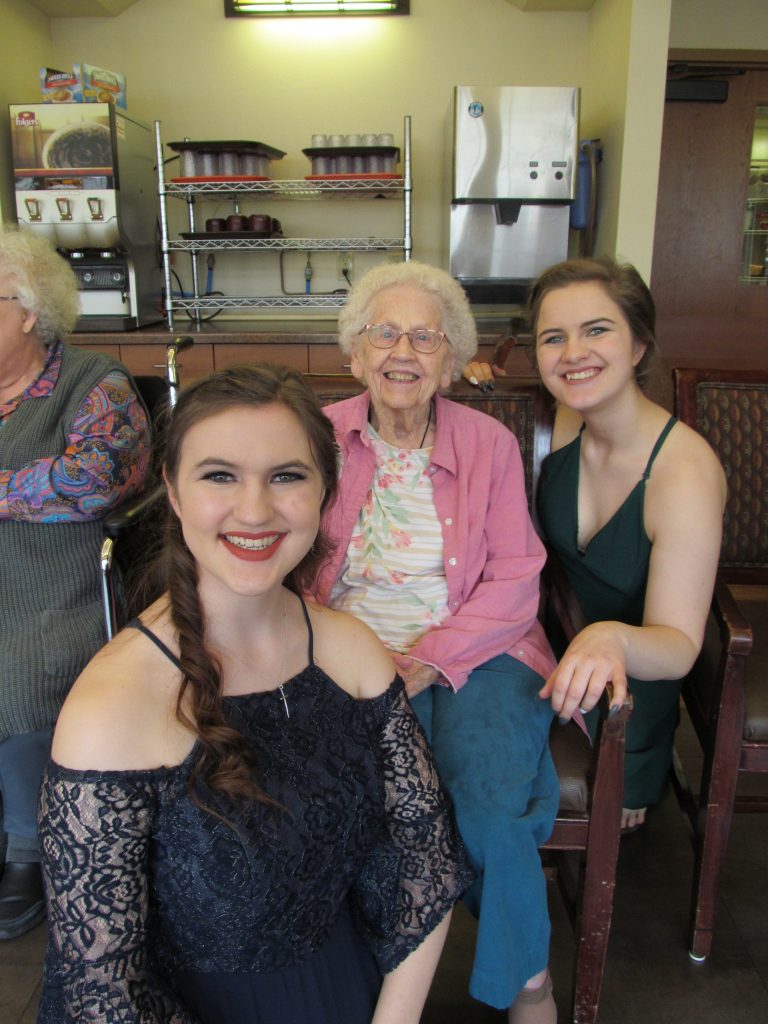 Pictured is 2019 Queen of Hearts, Jean Dunphy, with her Cardinal Care students – Savannah, Clara, Kayla and Lauren.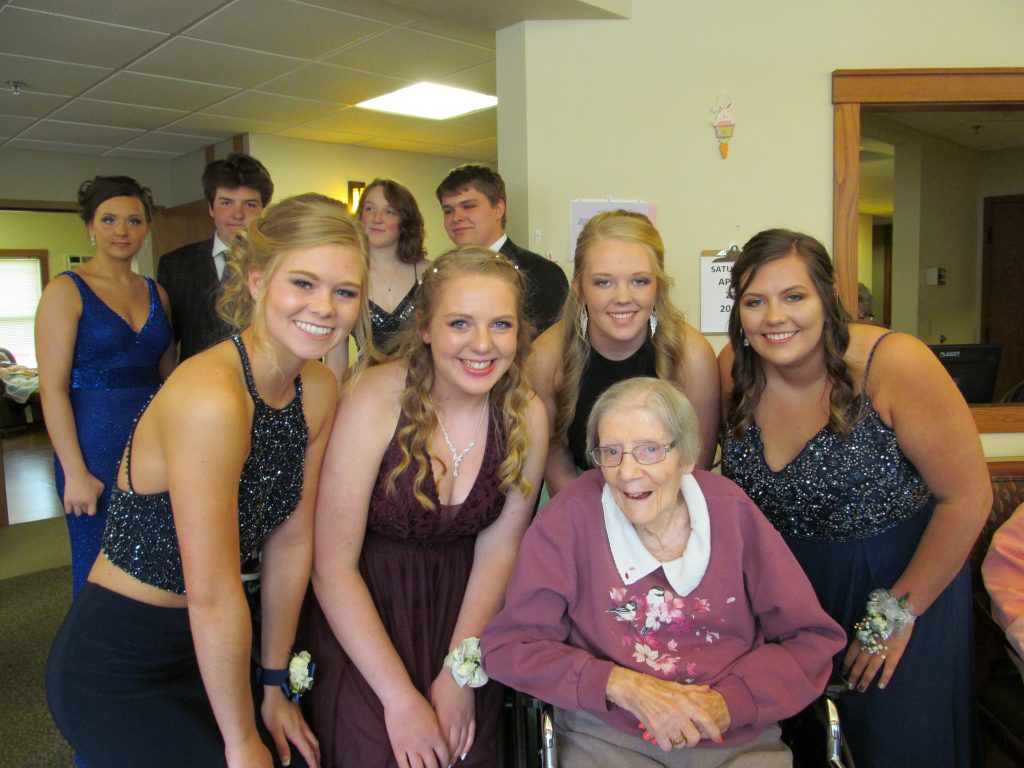 Our 2018 Queen of Hearts, Josie Follingstad with Jenna Wildner, one of our former employees.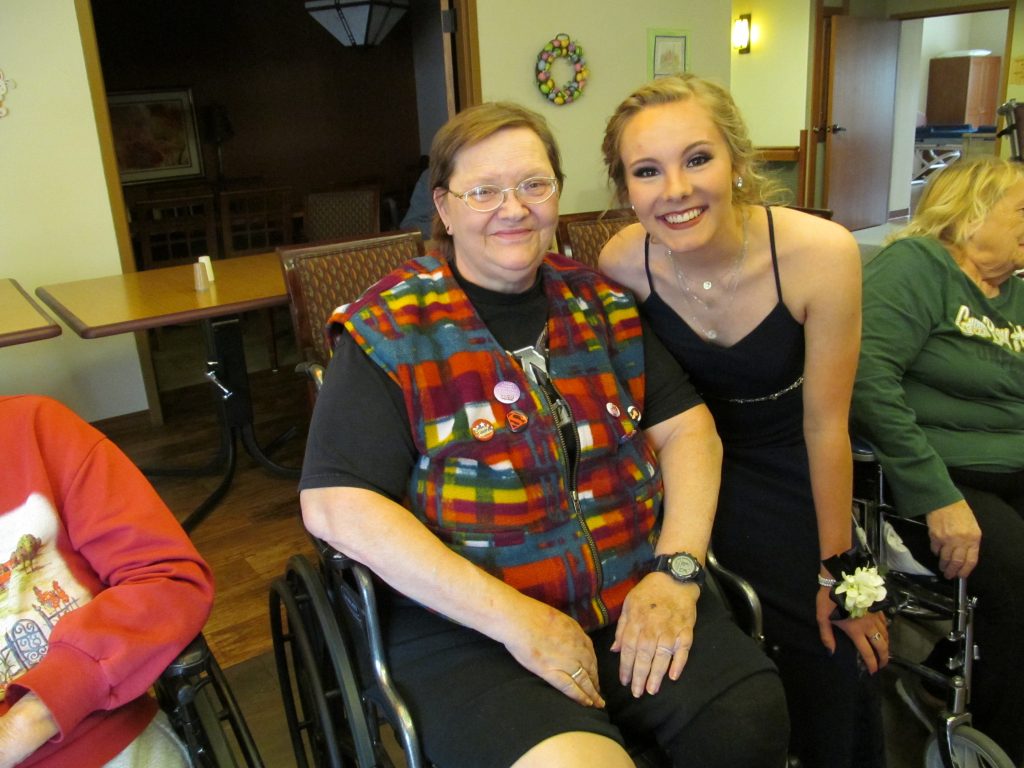 Our proud resident Ethel, posed for a photo with her great-grandson Caleb (second from left) and his date Morgan, and her great-grandson Riley (far right) and his date Hope.