April activity photos are featured below.
Easter Egg Decorating
On the Saturday before Easter, our residents got in the Easter spirit by dyeing Easter eggs. They had a blast! Special thanks to Jenna Wildner for coming in to help with these activities.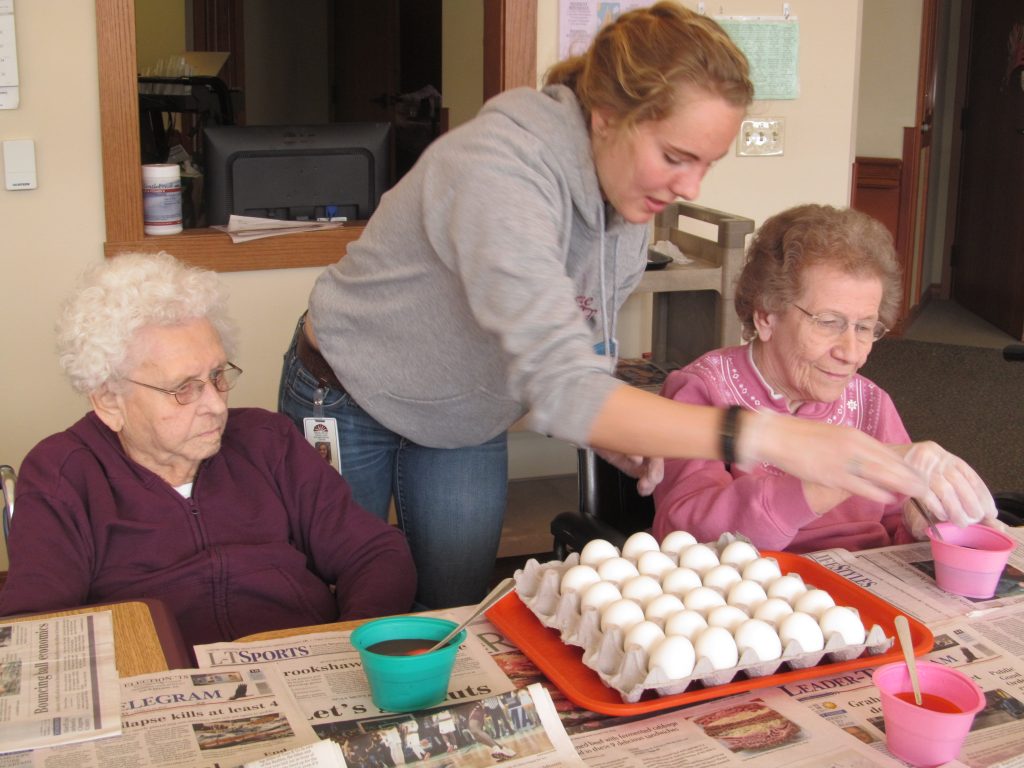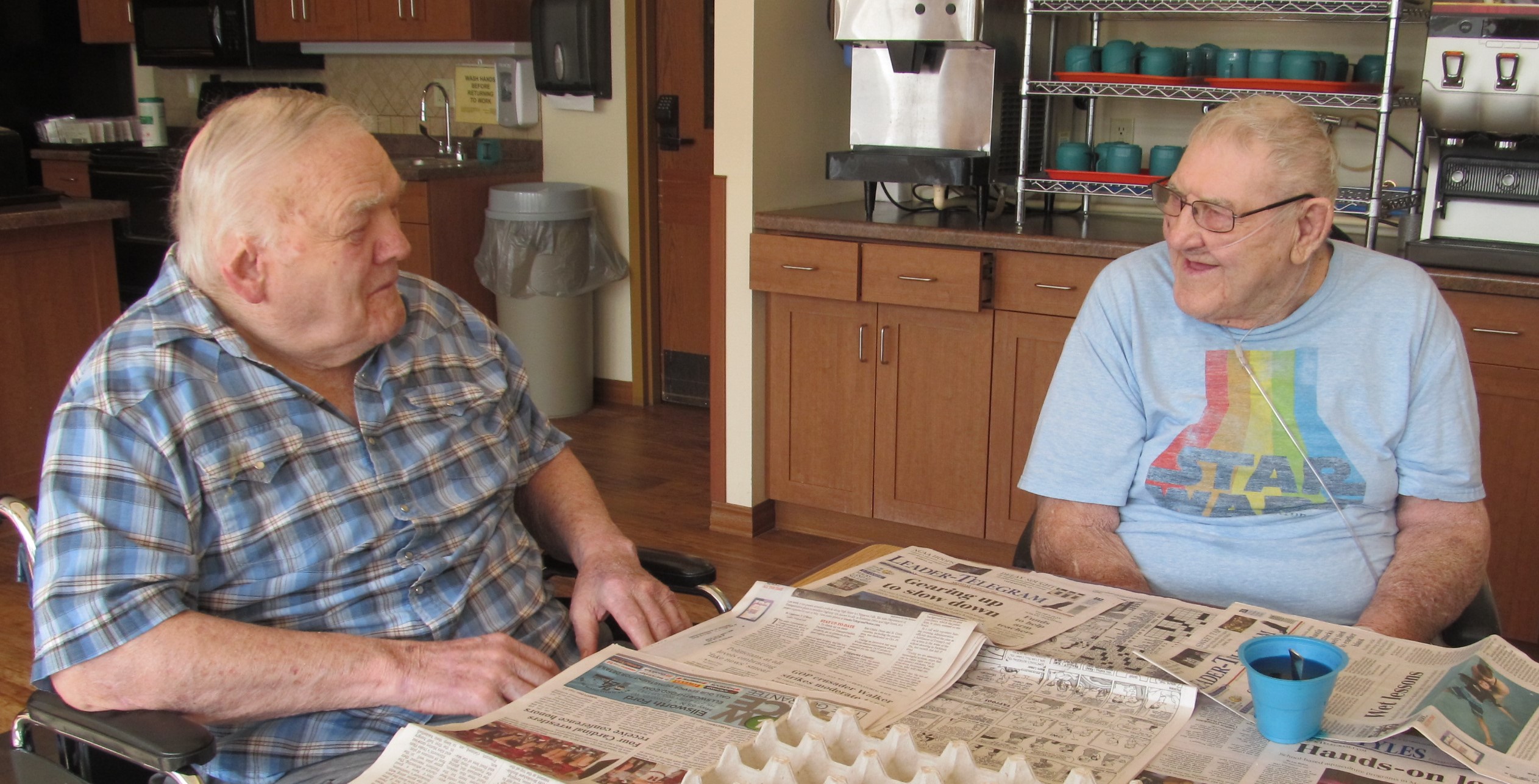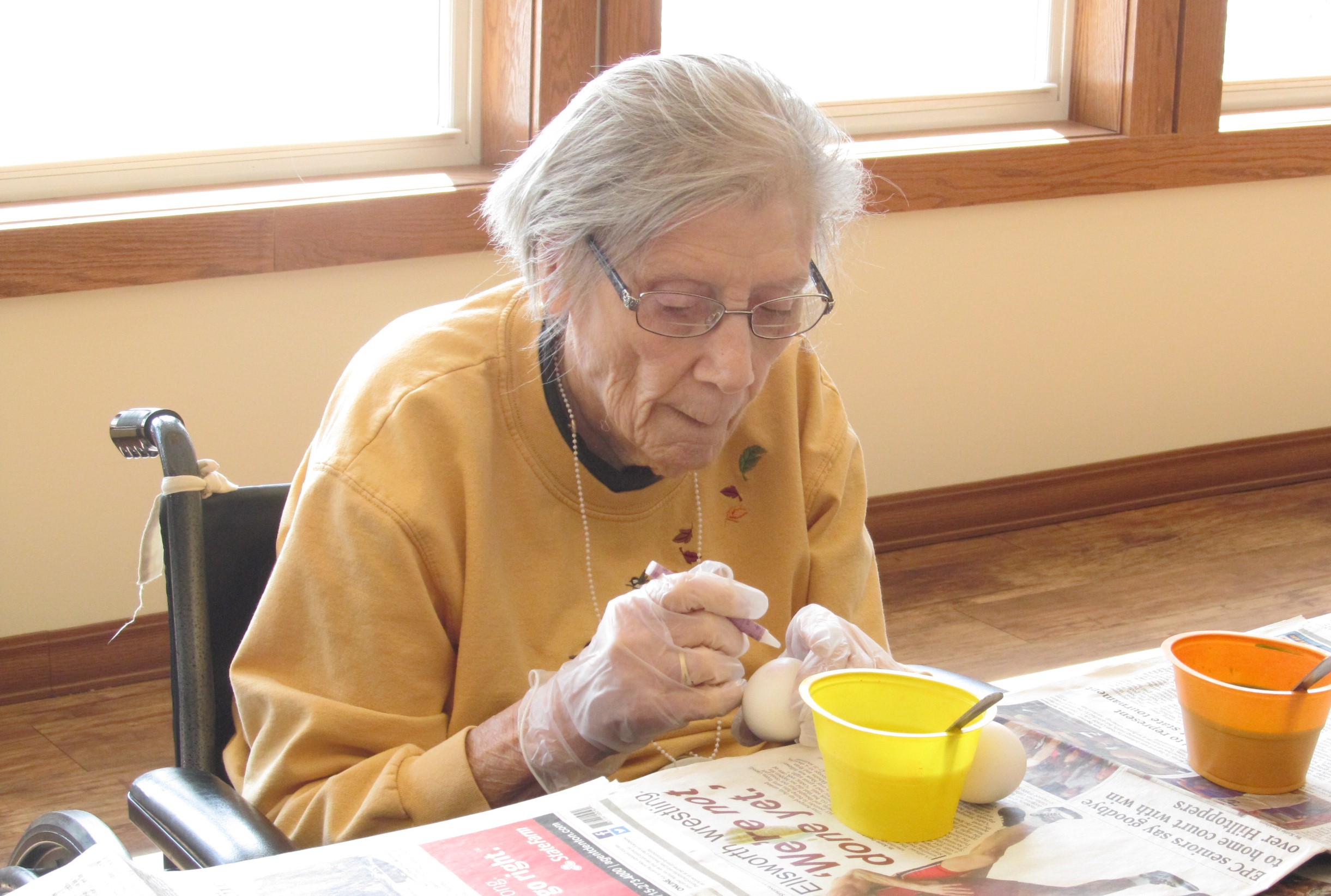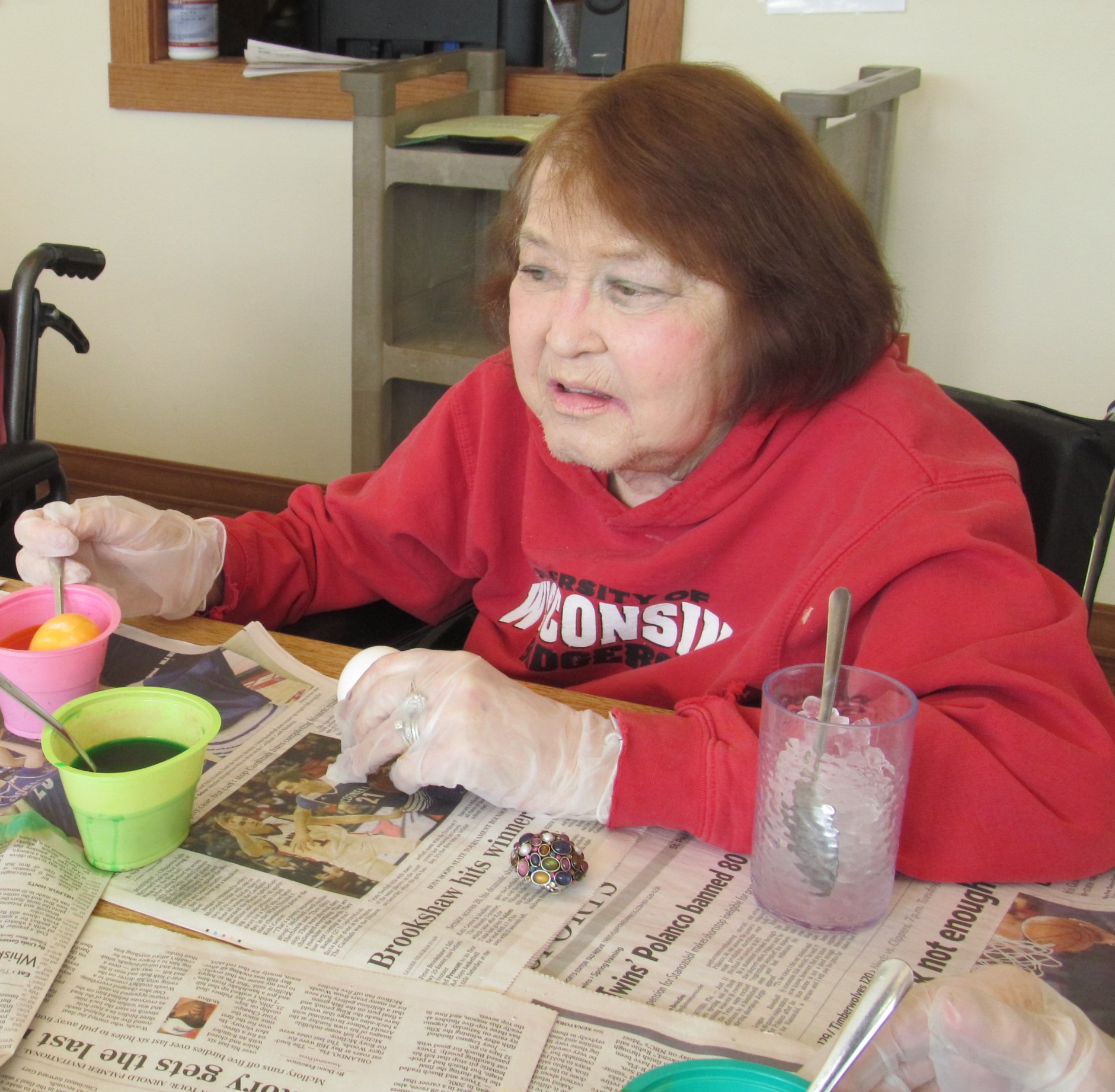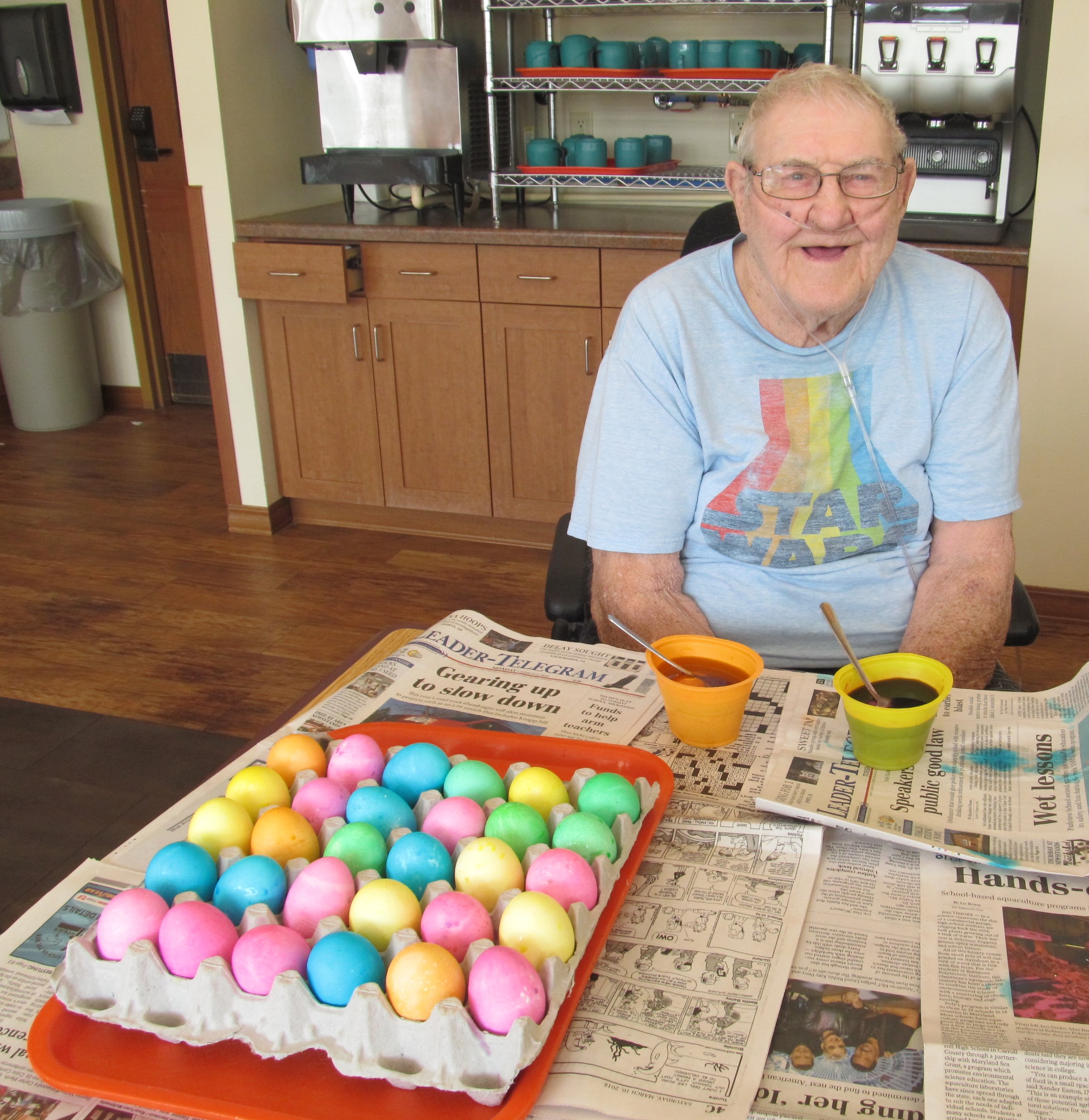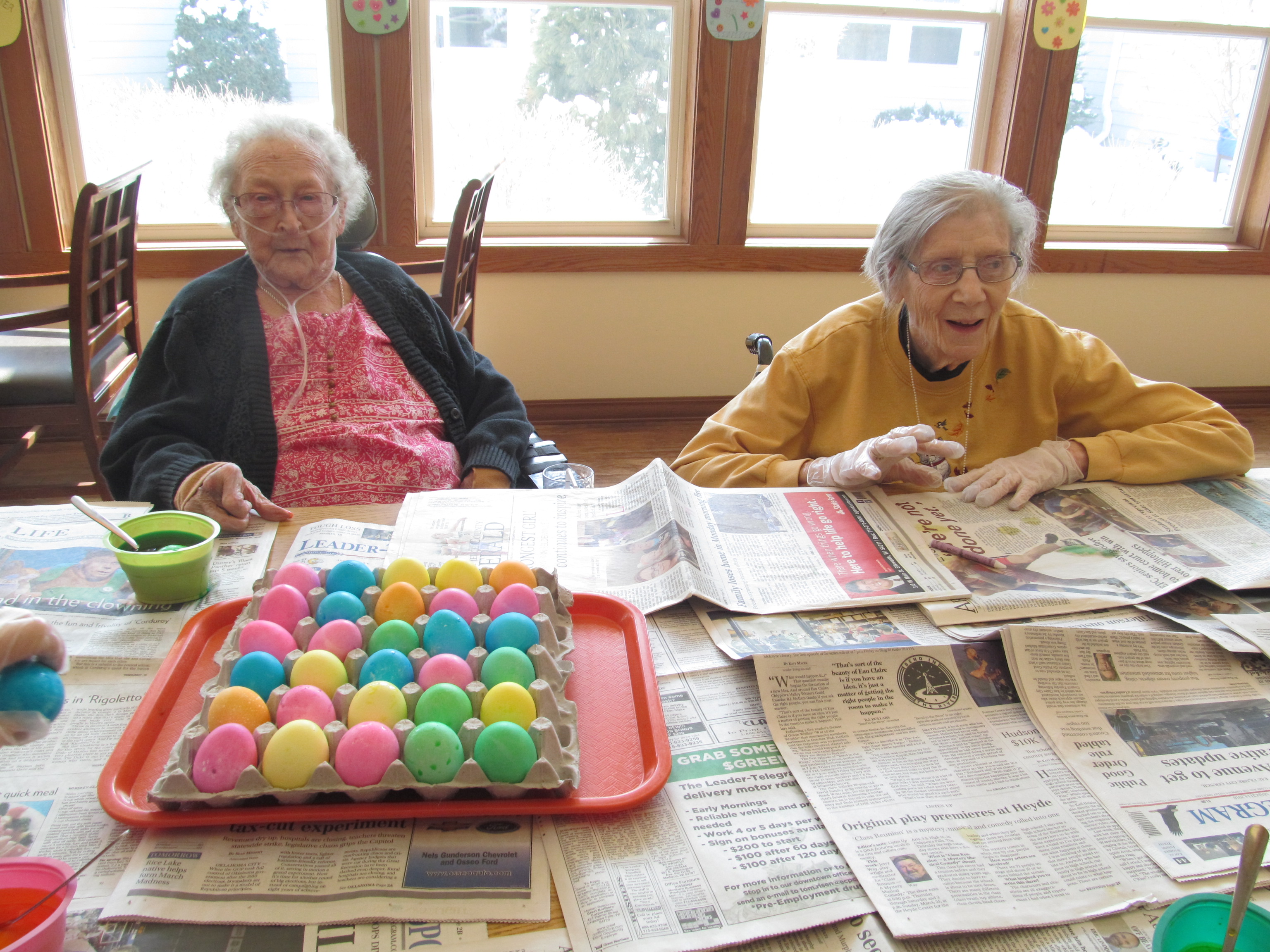 Spring Cleaning
HUGE thank you to La Vonne Thompson (left), her four-legged friend, and her human friend, Pam Richmond, for working on all of the flower beds on our campus. LaVonne's dad is a resident here and we appreciate her taking the time to brighten up our facility-just in time for spring!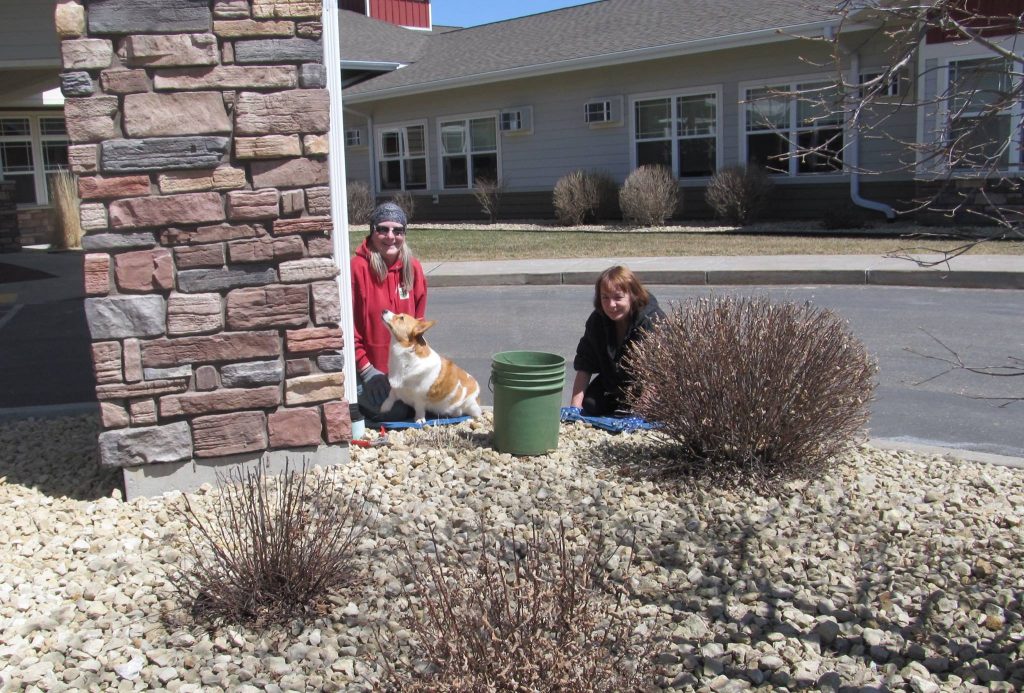 Spring Valley High School Prom Grand March
Spring Valley High School held their prom the last weekend of April and as part of our ongoing tradition we hosted a Grand March. We had our biggest group yet with 37 couples-as you can see it was very hard to squeeze them all in for a group photo!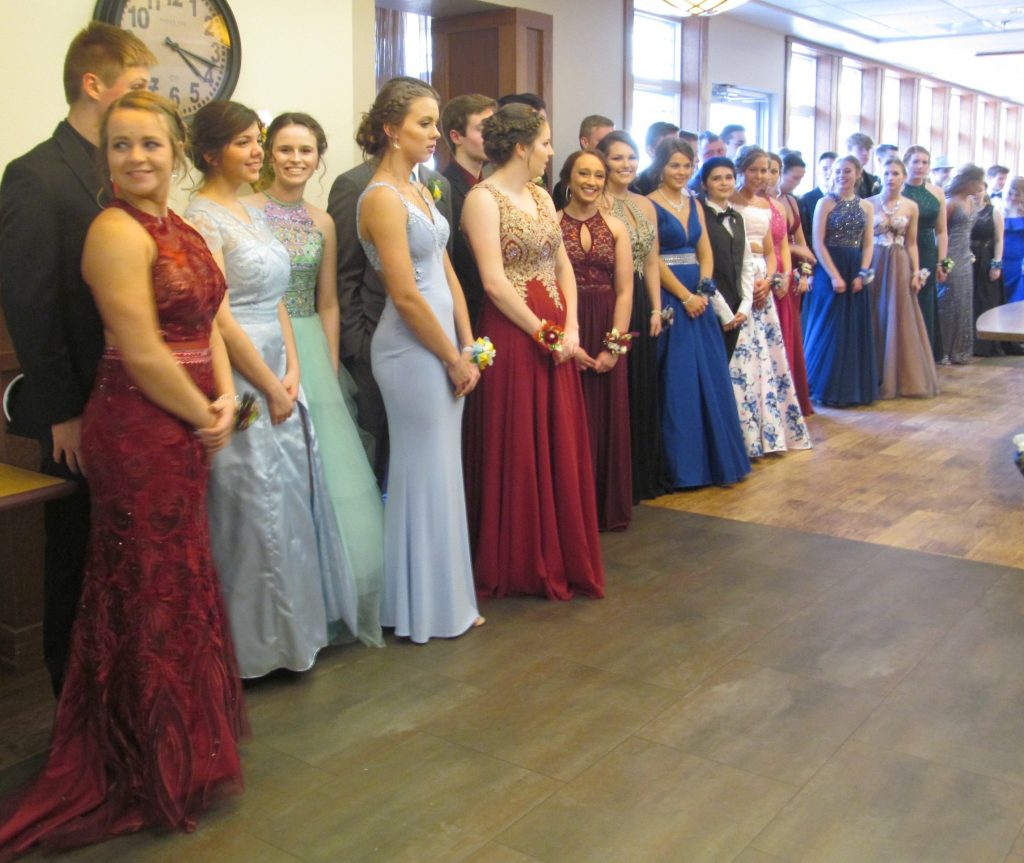 This photo features Jenna Wildner, who works on campus part time in Activities, and Jean Dunphy. Jean is one of the residents who Jenna has in her activity group in the evenings. Thank you to these students for sharing a part of their special prom night with our residents!