Scroll through to view our activities that happened in February.
Olivett Otters bring their pets
We love it when the Olivett Otters 4-H Club comes to visit! Why do you ask? They bring their furry friends! The top photo features Sydney and Daisy with our resident, Jake. The second photo features Alec and Dot with our resident, Jean. We look forward to your visit every month Olivett Otters, thank you!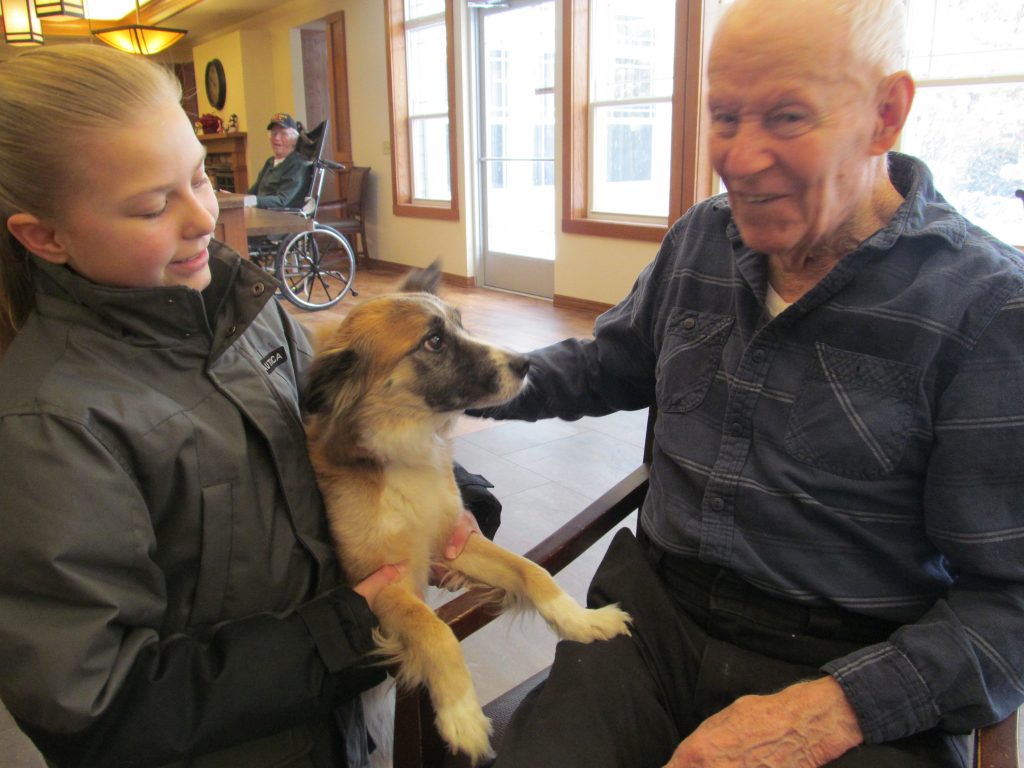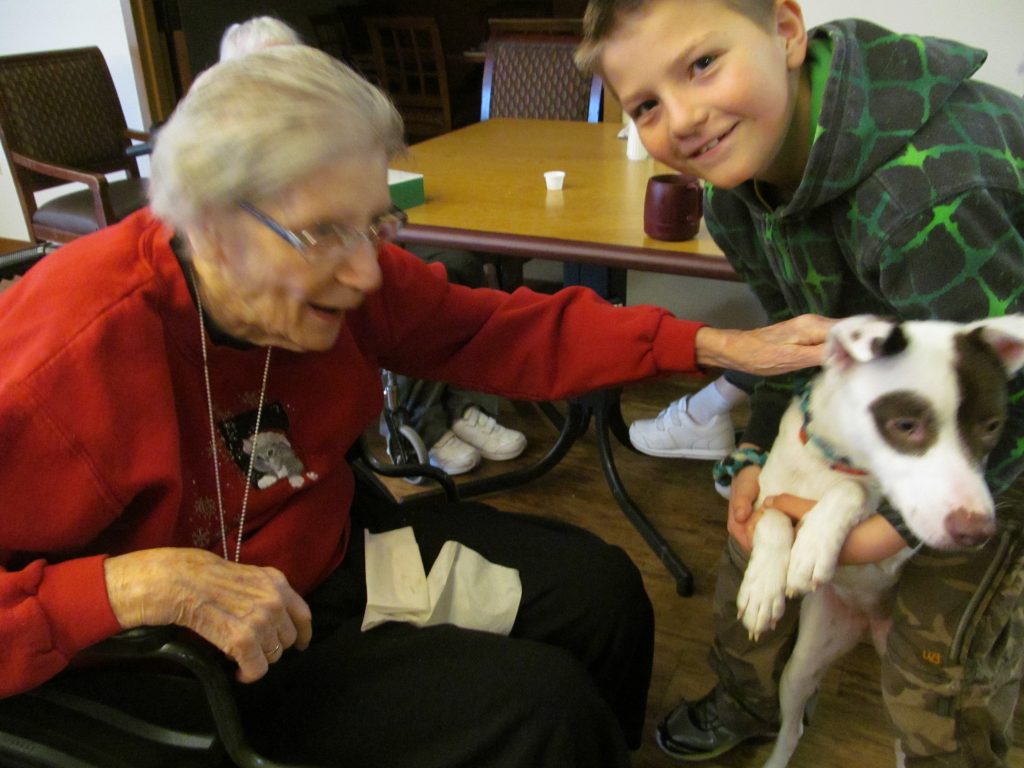 Happy Valentine's Day!
At our Valentine's Day party we crowned our yearly Queen of Hearts. Residents and staff vote for the Queen and we announce the Queen at the party. Congratulations to our 2018 Queen Josie Follingstad! In the top photo she is pictured with her mom, Loretta and sister, Nancy. In the bottom photo she is featured with the Spring Valley Royal Court.