Music to Our Ears
Residents relaxed and enjoyed Piano by Sally and coloring in the beginning of November.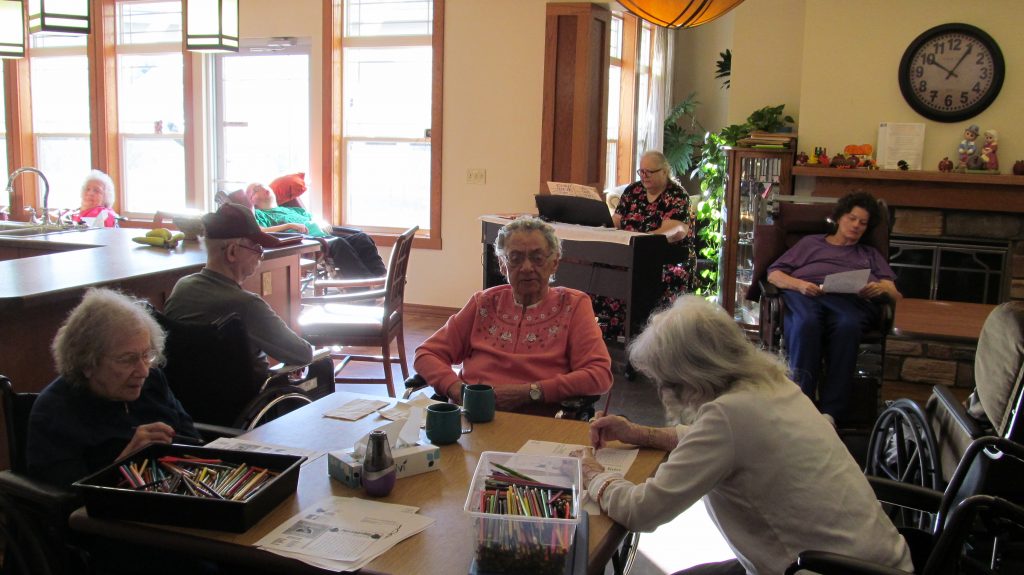 Veteran's Day
The Spring Valley Legion Post 227 and Auxiliary members, Pete Esanbock, Commander, Joan Good, Burt Lansing, Barb Esanbock, and Marlene Aamodt, retired our campus flag and commissioned and hoisted a new flag into place. Thank you for providing this for our campus as part of the American Legion's 2022 Veterans Day Memorial Services.
: Barb Esanbock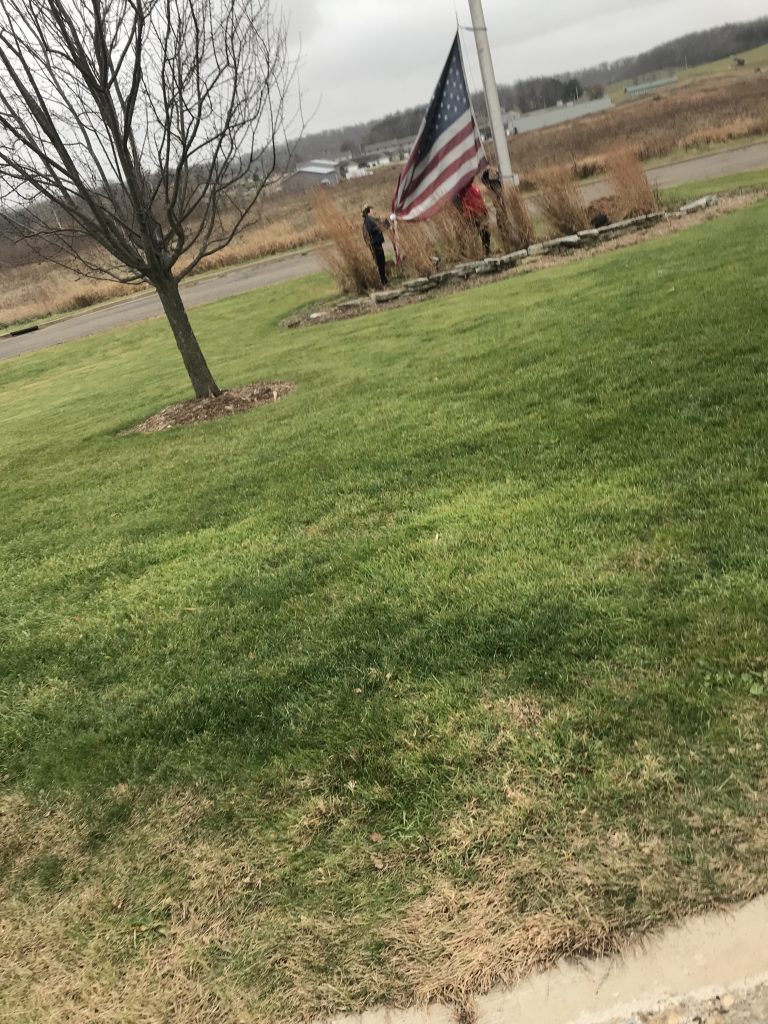 The Price is Right!
Thanksgiving themed Price is Right was fun for all!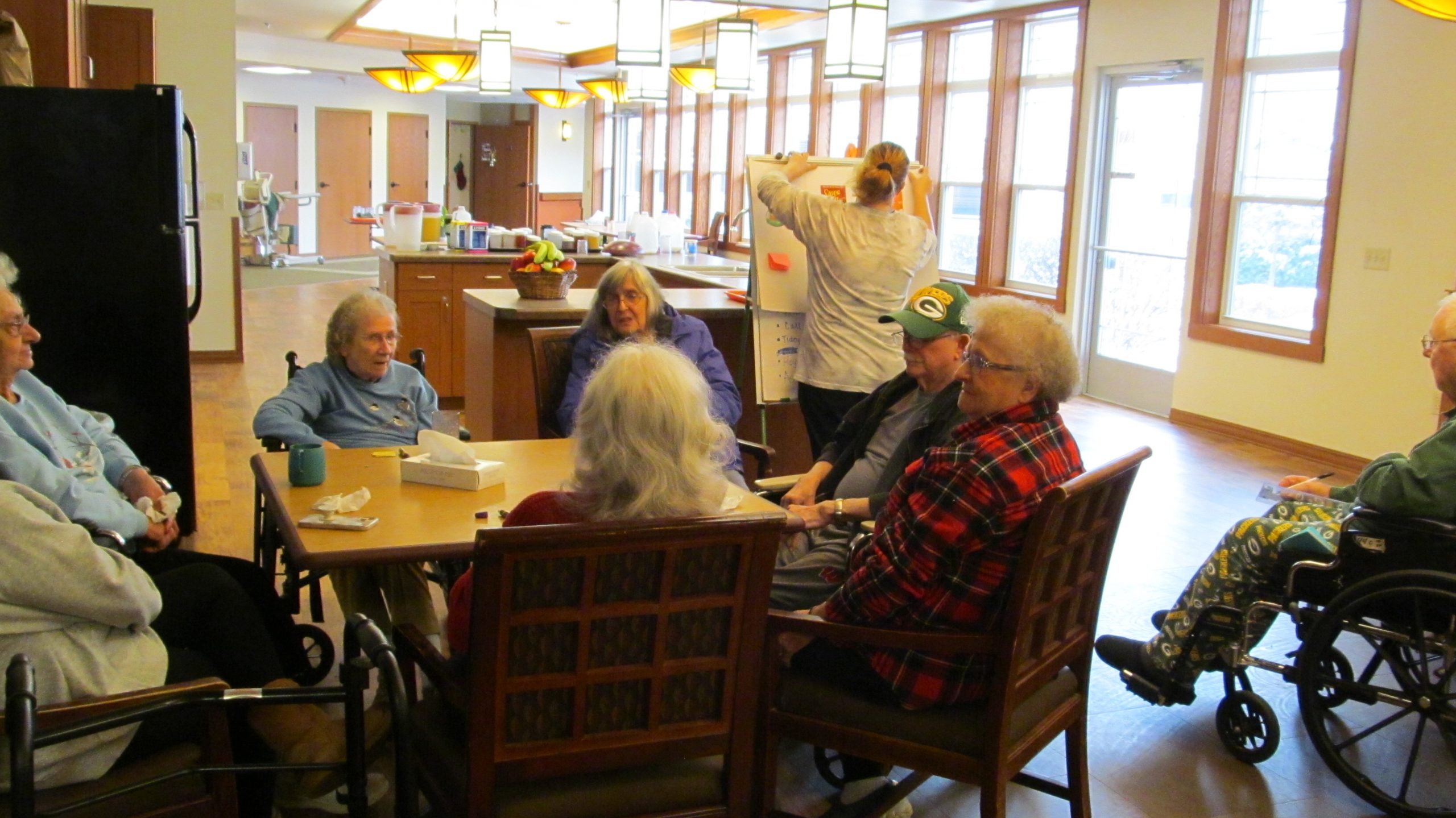 Happy Hour
Residents celebrated happy hour with a beer and wine tasting accompanied by a charcuterie board. Yum!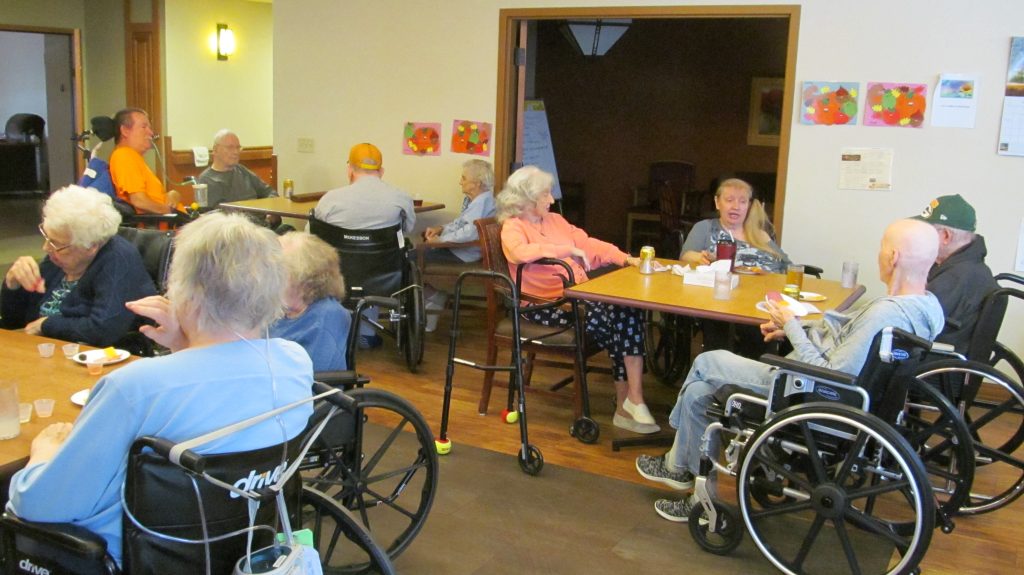 Getting in the Christmas Spirit
'Tis the season for holiday decorations to start popping up!