Olivett Otters Monthly Pet Visit
We love having the Olivett Otters 4-H Club visit once a month with their pets! Here is resident Tiny with a turtle – how cool is that?!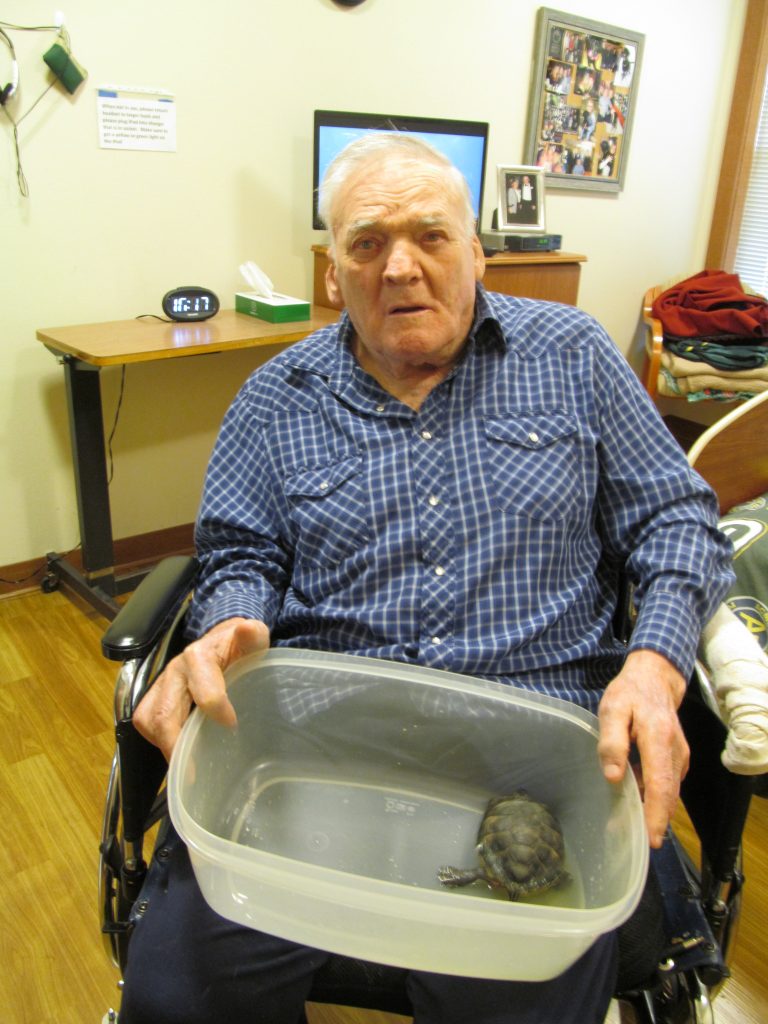 Thanksgiving
The 2nd graders came and gave out Thanksgiving decorations they made – so generous of them! They also sang a Thanksgiving song. Residents and students alike loved this fun Thanksgiving hat too!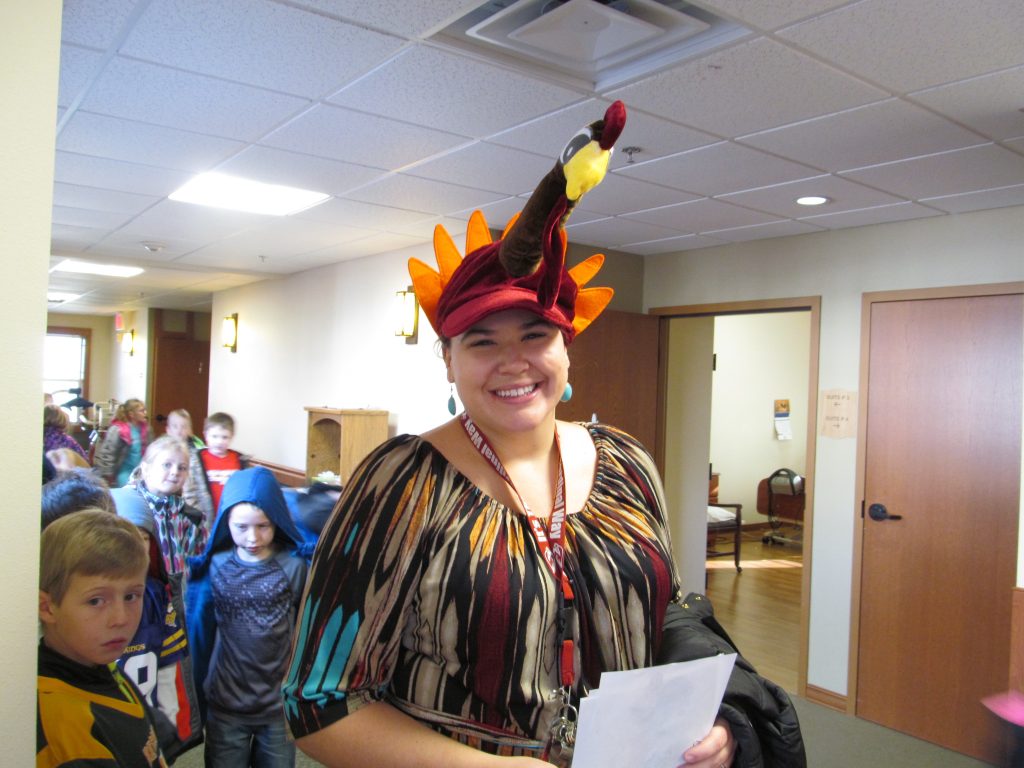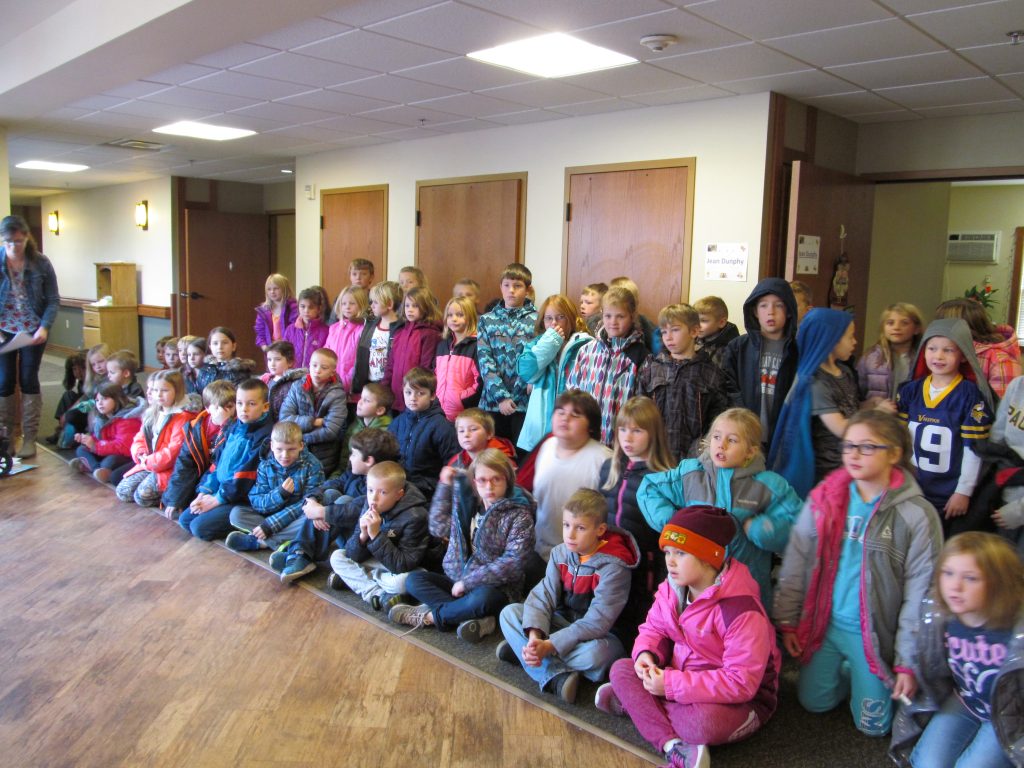 Prepping for the Holidays
Every year we have the Spring Valley Eagles 4-H group come on the Wednesday before Thanksgiving to put our Neighborhood trees together. They do such a fabulous job putting the lights on. They also put the lights on our two Circle of Love wreaths. Thank you so much Spring Valley Eagles 4-Hers!