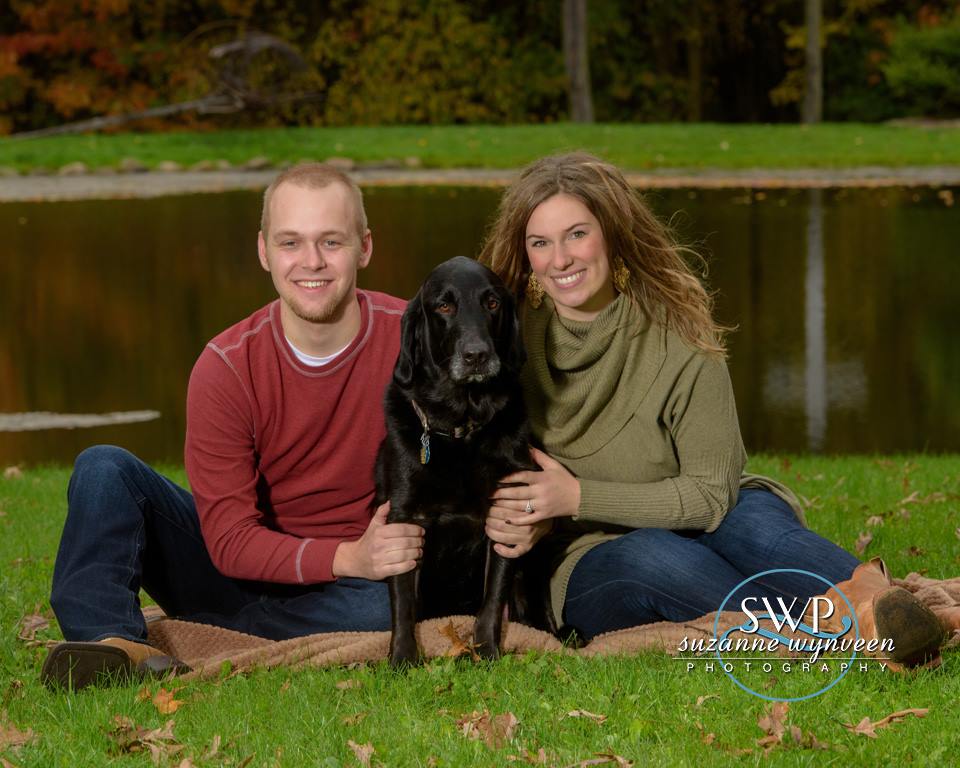 Congratulations to our April Employee of the Month, Bailey Boldt! Bailey is a CNA and has been at our facility for about 5 years. Originally from Spring Valley, she loves working with residents and says they are her favorite part about working here. "They are very dear to my heart and give me so much purpose in life. I have the opportunity to come make a difference in someone's day," she said.
Ginnie Prechel, Director of Nursing, says, "Bailey always comes to work with a smile on her face and always spreads the joy she brings to the residents. She is always willing to help out whenever and wherever she is needed. She goes above and beyond!"
She is pictured with her husband and dog Kash, who is a lab/retriever mix they rescued. A few more fun facts about her are that her favorite foods include pizza, venison, pickles and chili and that her dream vacation is to Hawaii or Bali.
Thank you for all of your hard work Bailey! We are so happy to have you on our team.