Olivett Otters Monthly Pet Visit
The Olivett Otters 4-H came on December 1st with their pets. They also sang Christmas songs and gave out ornaments to all of the Health and Rehab residents and Valley Villas tenants.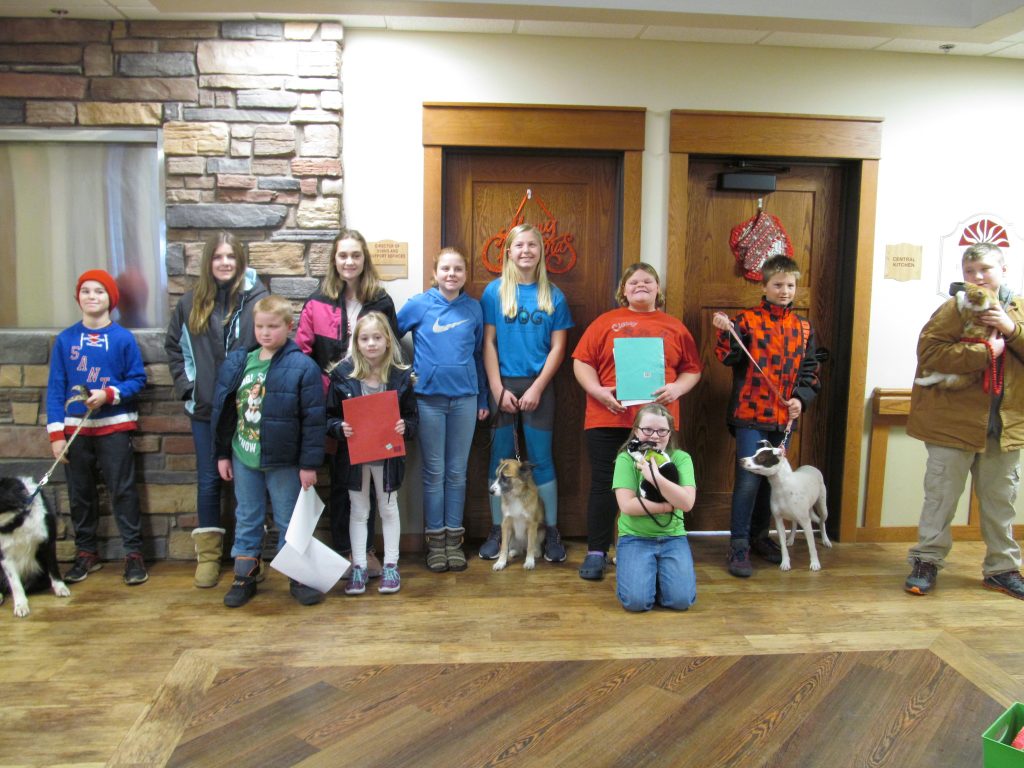 Circle of Love Ceremony
Our 21st Annual Circle of Love Ceremony was held on Saturday, December 1st. With help from the Spring Valley Adult Community Choir, Christmas songs were sung. The names of loved ones who were honored or remembered were read. With the help of resident LaVonne Fritz, the switch was flipped and the wreaths were lit. At each entrance of our neighborhoods hang the wreaths, with a very large wreath at the front entrance. Thank you to everyone who came to the ceremony.