Spring Valley Health and Rehabilitation Center is a community based, municipally owned, non-profit, Medicare and Medicaid certified skilled nursing facility. We offer personalized nursing care and rehabilitative and supportive services on a beautiful rural campus that promotes healing and recovery. We pride ourselves in offering the most flexible options for your family, loved ones, or yourself. Our services promote and assist in a person's recuperation from illness, injury, or surgery. Our friendly and experienced staff of professional nurses, certified caregivers, and registered therapists, all play a vital role in a resident's care planning team. It is the goal of our rehabilitation therapies to ensure that residents reach their highest level of independence, enabling them to return home after a period of rehabilitation.
Our facility also has the most state-of-the-art equipment available to focus on your well-being and enrichment of daily life. Residents will enjoy our warm and inviting great areas, attractive court yards, delicious meals, engaging social activities, transportation, and the flexibility to choose care and services tailored to their specific needs.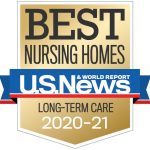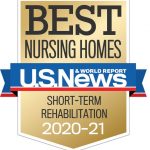 Spring Valley Health and Rehab is proud to be among the 21% of U.S. skilled nursing facilities that have been recognized as a Best Nursing Home for 2020-21 by U.S. News & World Report. To view our scores and find out more info, please visit U.S. News and World Report.
Want to know more about our transfer of ownership to the Village of Spring Valley? Read our Frequently Asked Questions here.
AT SPRING VALLEY HEALTH AND REHABILITATION CENTER OUR GOAL IS TO EXCEED YOUR EXPECTATIONS.
---
We want our residents to feel right at home during their stay. Bringing personal belongings, furniture or other personal touches for your room is highly encouraged and each room is fully customizable to suit each resident's needs. Never be afraid to ask about an option! Included in each room are:
Extra wide, fully electric bed with a premium mattress
Armoire
Dresser
Recliner
Night stand
Chair
Individual heating and A/C units
---
FACILITY FEATURES: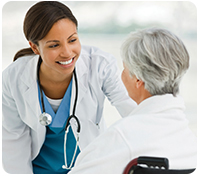 48 private suites and 2 semi-private spouse suites
Private baths in all suites feature zero entry showers
Neighborhoods with households design
Medicaid and Medicare certified
U.S. Health and Human Services 5 Star and 4 Star rated nursing home
Post-hospital health, recuperating and strengthening programs
Therapy and rehabilitative services including physical, speech, occupational, restorative therapies
In-house emergency call
Monthy rounding physicians
Memory Care Programs and Behavioral Management for Alzheimer's and Dementia
Specialized Geriatric management of Diabetes, Congestive Heart Failure and COPD
Bariatric Care- weight limit depending on level of assist
Healthdrive Services – Medical Assistance Dentistry, Audiology, Optometry and Podiatry
End of life care/Hospice
Respite Care
Wound Certified Nurses for advanced wound management
24 hour RN Coverage
Special cares- IV therapy, long term tracheostomy care, wound vac therapy, tube feeding, Bi-pap/C-pap and peritoneal dialysis upon instruction
Lab services completed within the facility
Portable X-ray and Ultrasound Services
Oxygen and Respiratory Services
Pharmacy Services – including medication management and consultation
---
FACILITY AMENITIES: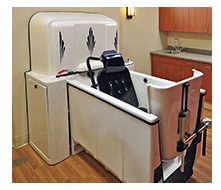 Spas with therapeutic tubs that rejuvenate skin, improve circulation,
or aid in healing wounds
Hair salon areas with monthly stylist visits (or residents can bring in their own)
Hearth rooms with fireplace for gathering and socializing
Family dining rooms to dine and celebrate special occasions
Aquariums and aviary to foster animal companionship
Living rooms for a place to lounge and watch movies
Chapel (all denominations welcome)
Library with hundreds of options for residents to read
Two interior courtyards featuring patios with ample seating and fire pits and strolling paths
Spacious interior area, over 40,500 total square feet