Some Awesome Entertainment
We had some pretty awesome 5th graders come out and entertain us.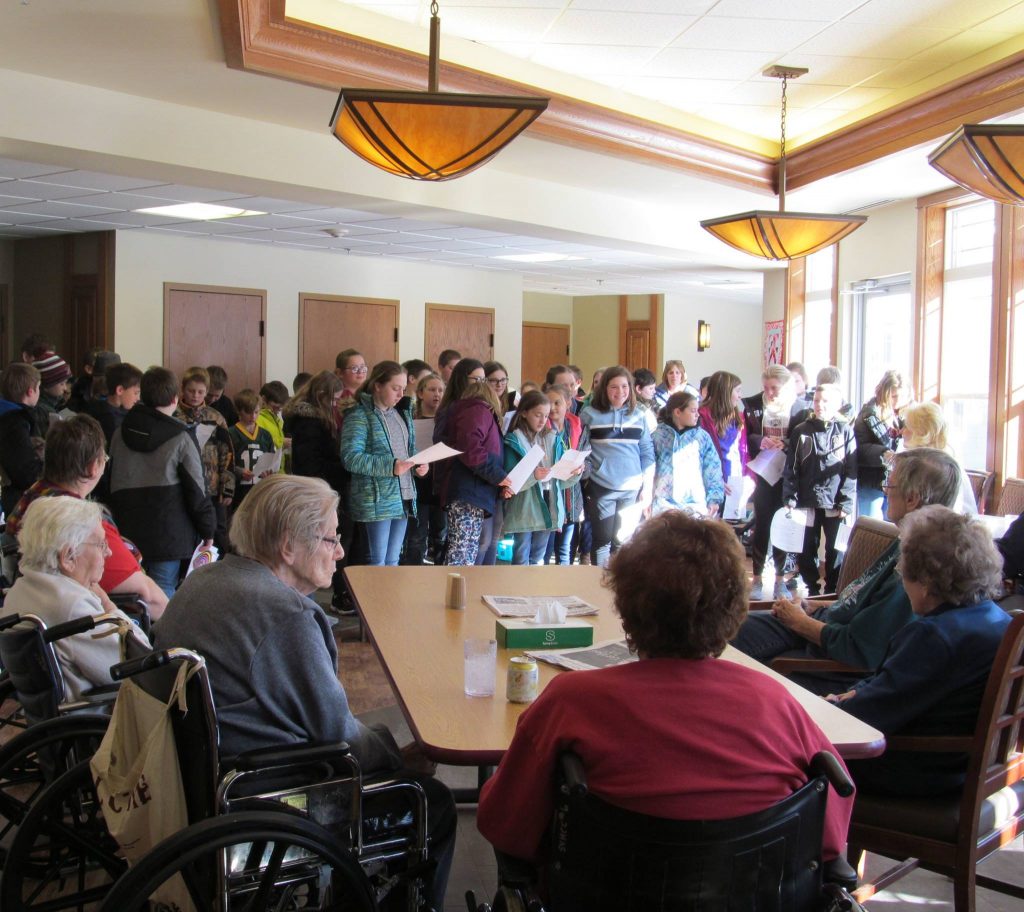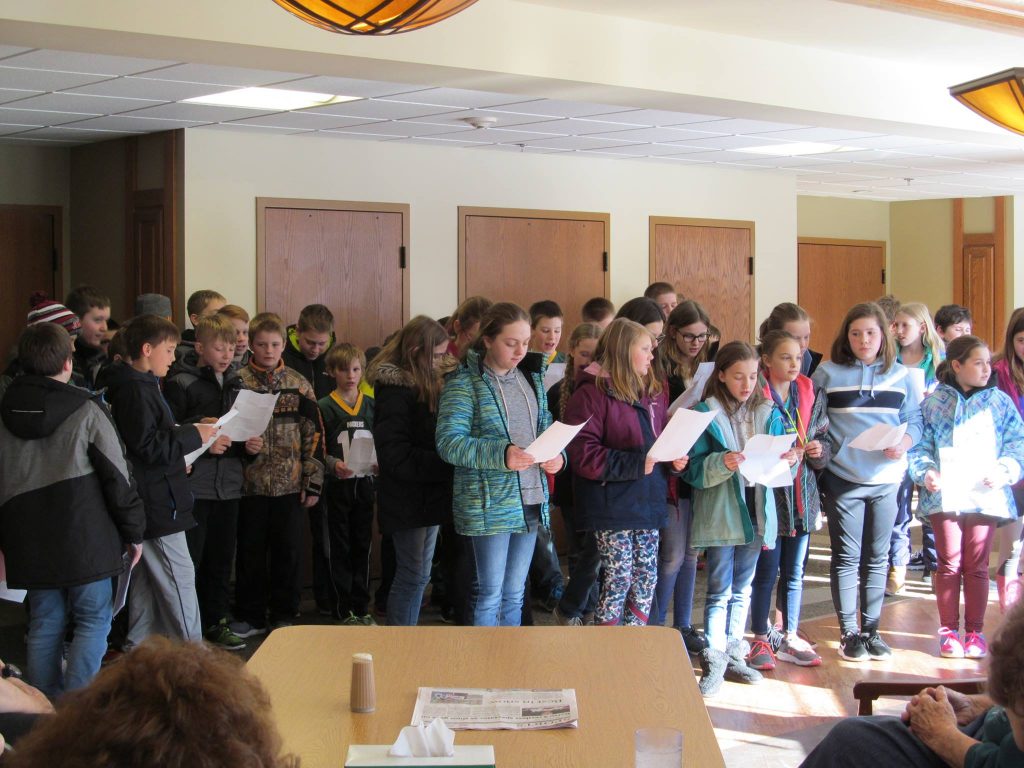 We Love Volunteers!
We are thankful for the volunteers who come and enrich our residents' lives. Pictured here is Jean Dunphy with volunteer, Serena, making cookies.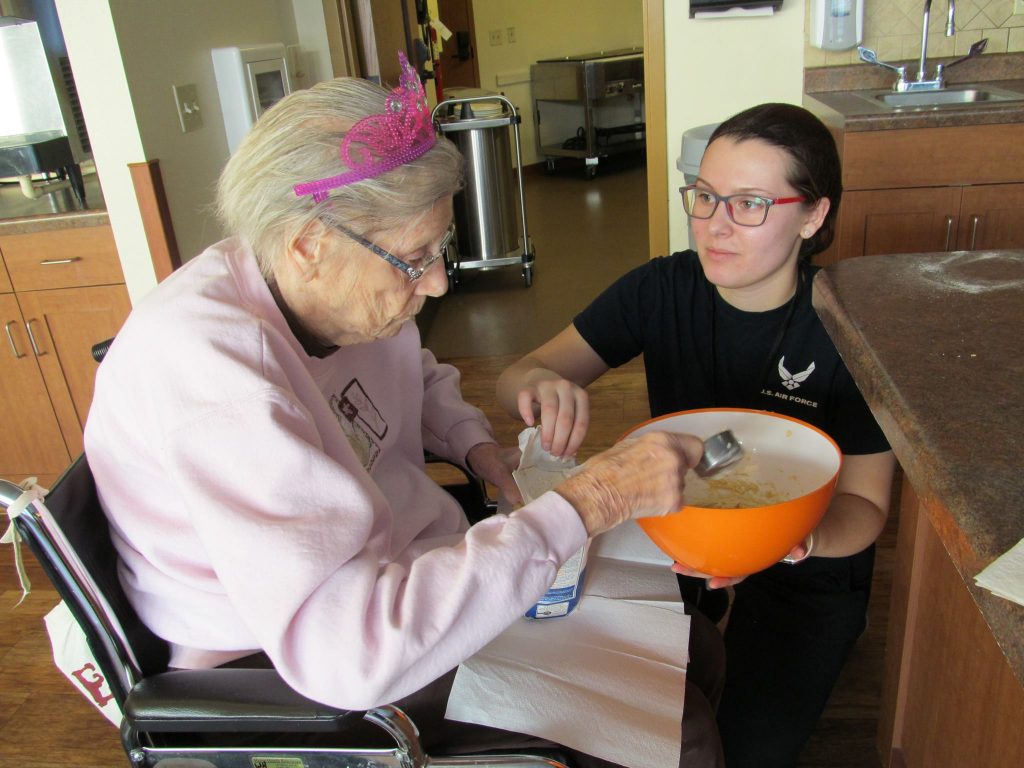 Happy St. Patrick's Day!
We had our St. Patrick's Day party on Monday. ☘️ Richard Young was crowned our King of Shamrocks – congratulations! ☘️ Thanks to Taylor McFarland for being our leprechaun. And big thanks to Rich Schroeder who always entertains us!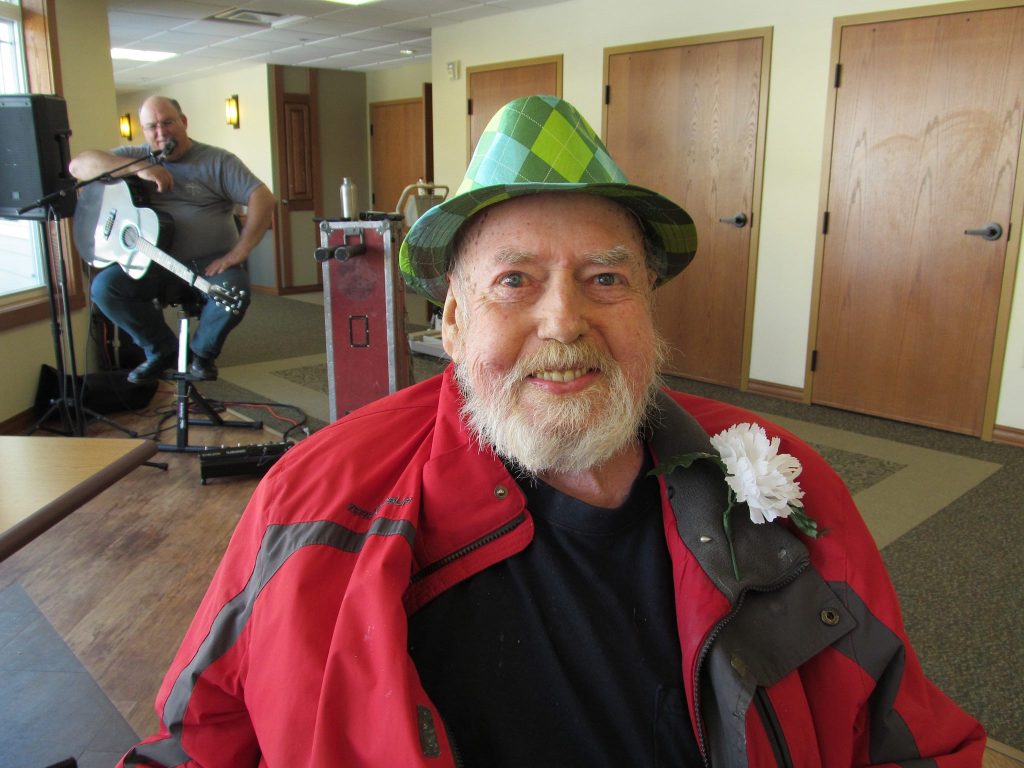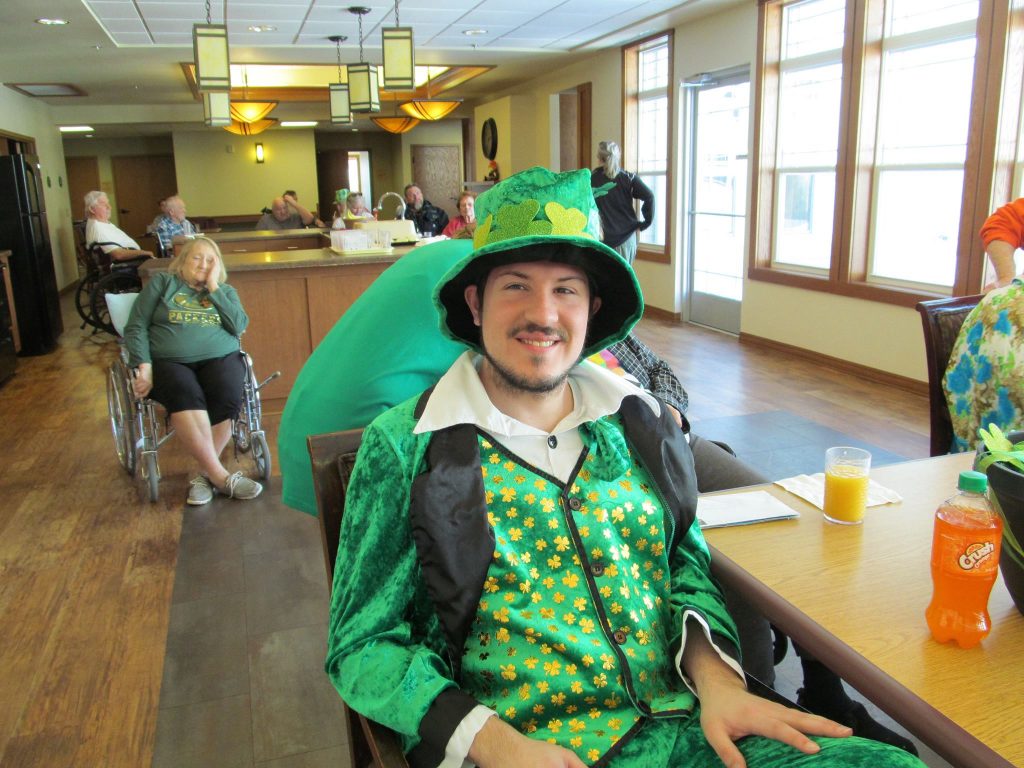 Oh Hoppy Day!
We had some 8th graders hop on over and create Easter egg decorations with the residents. Thanks for coming – we always love when students come to visit!