Halloween Haunted Houses
Residents had a howling good time creating some haunted houses to get in the Halloween spirit!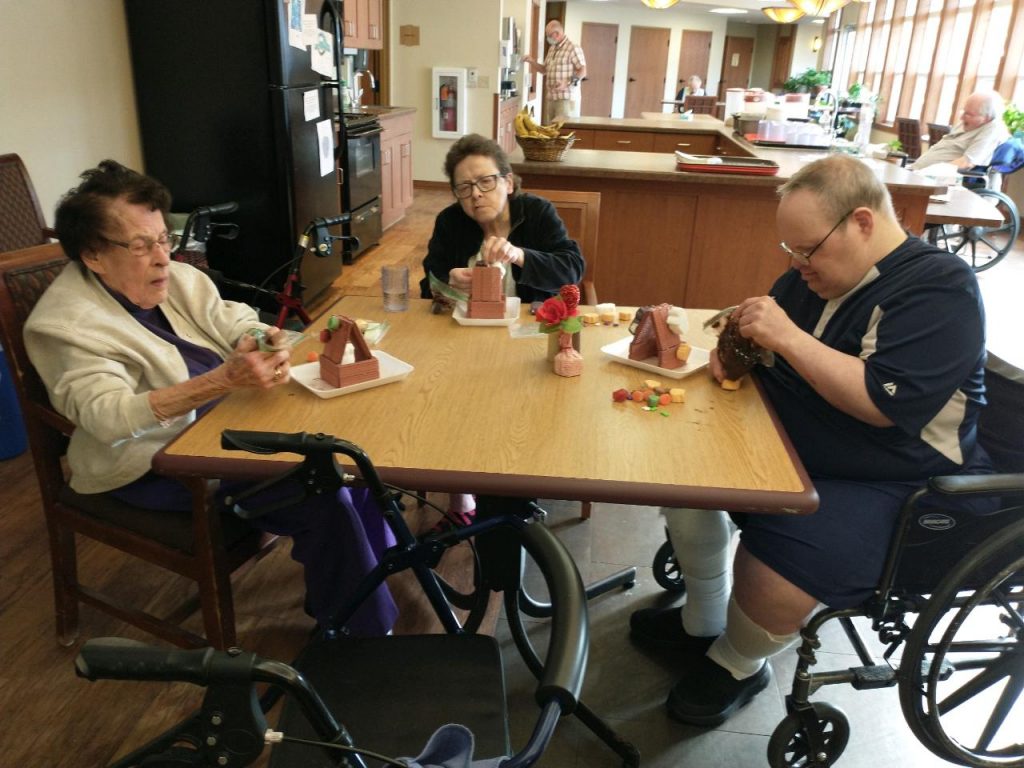 Halloween Costume Party
We carved out time for some Halloween fun the Friday before the holiday including decorating (and eating!) Halloween cookies, a costume party and Halloween BINGO with popcorn! It was a great afternoon of celebrating
Trunk or Treat
THANK YOU so much to everyone who attended and participated in our Trunk or Treat! Everyone got to trick or treat themselves to some candy, costumes and fun!