Scroll down to see our March activities!
St. Patrick's Day Dance
We had a grand time at our St. Patrick's Day party on Saturday! Rich Schroeder provided fantastic music and we crowned the newest 
King of Shamrocks-Randy Nelson, who also had his dog to accompany him as Princess Mitzy. 

Top Photo: Pictured are Remona Lansing, her daughters, grandchildren and great-grandchildren, all celebrating their Irish heritage in green attire
Middle Photo: King of Shamrocks, Randy and his friend, Tracy, who works in the Valley Villas Assisted Living
Bottom Photo: King Randy, Princess Mitzy and Queen of Hearts (from our Valentine's Day party) Josie Follingstad. Thank you to everyone for celebrating with us!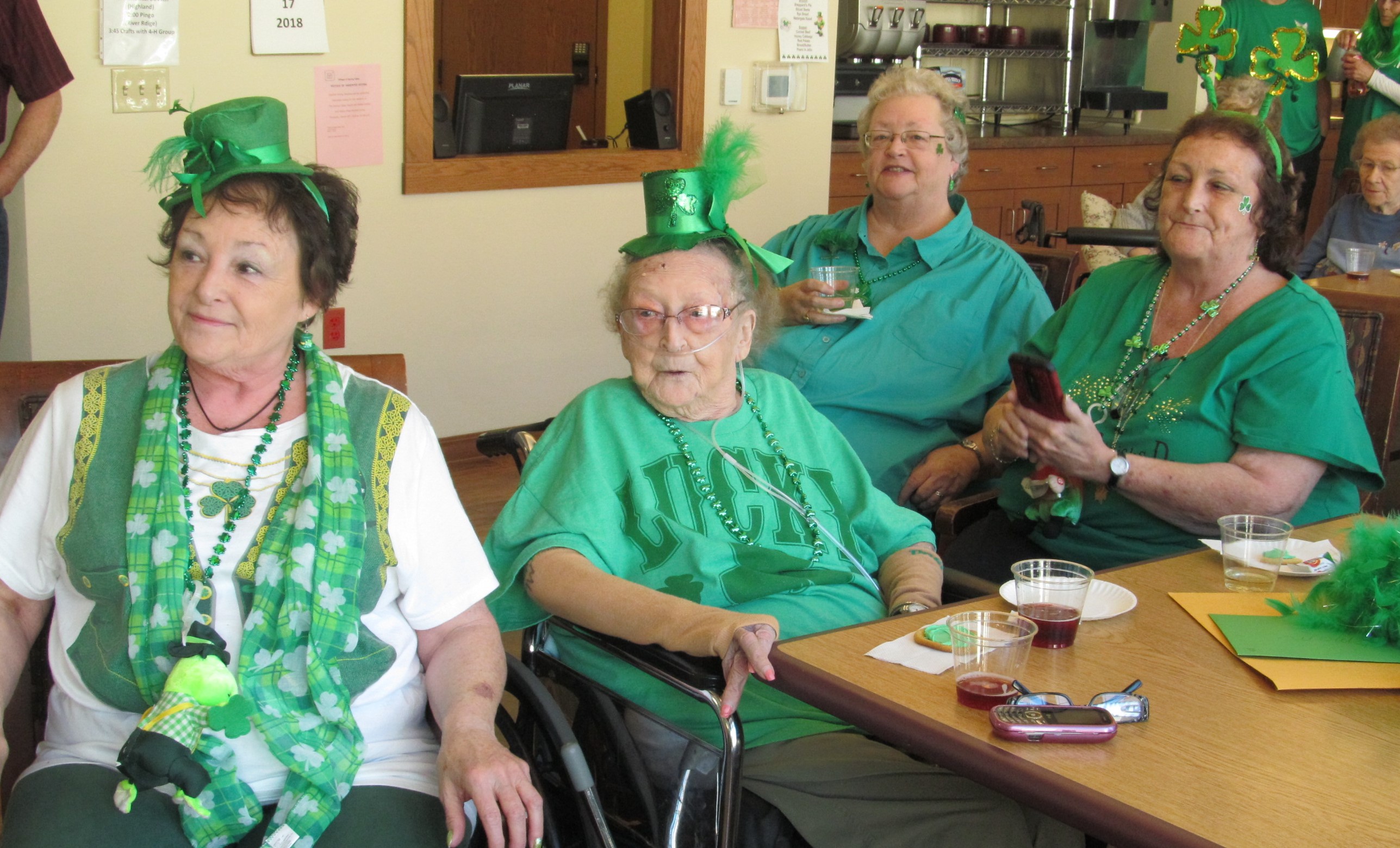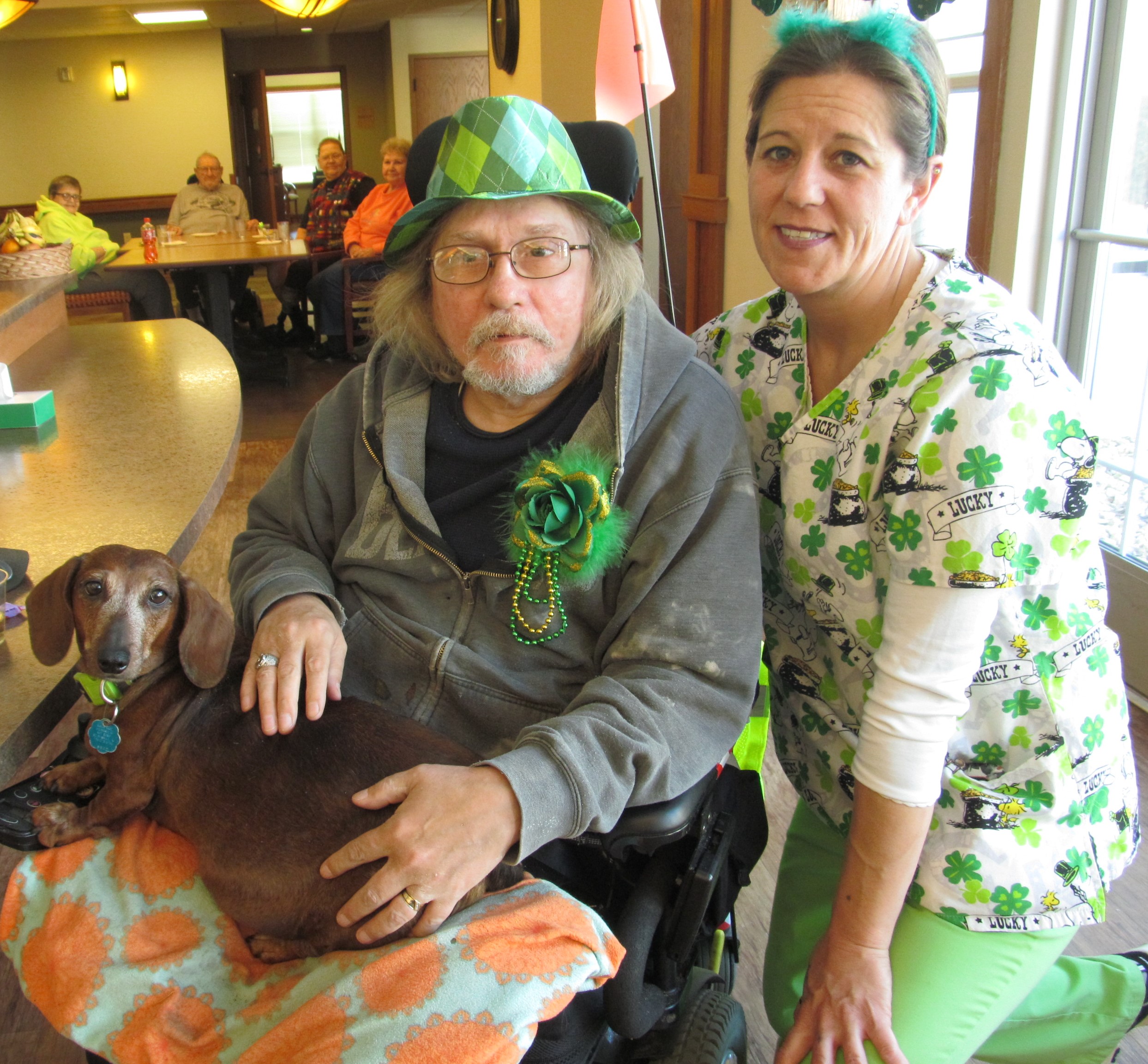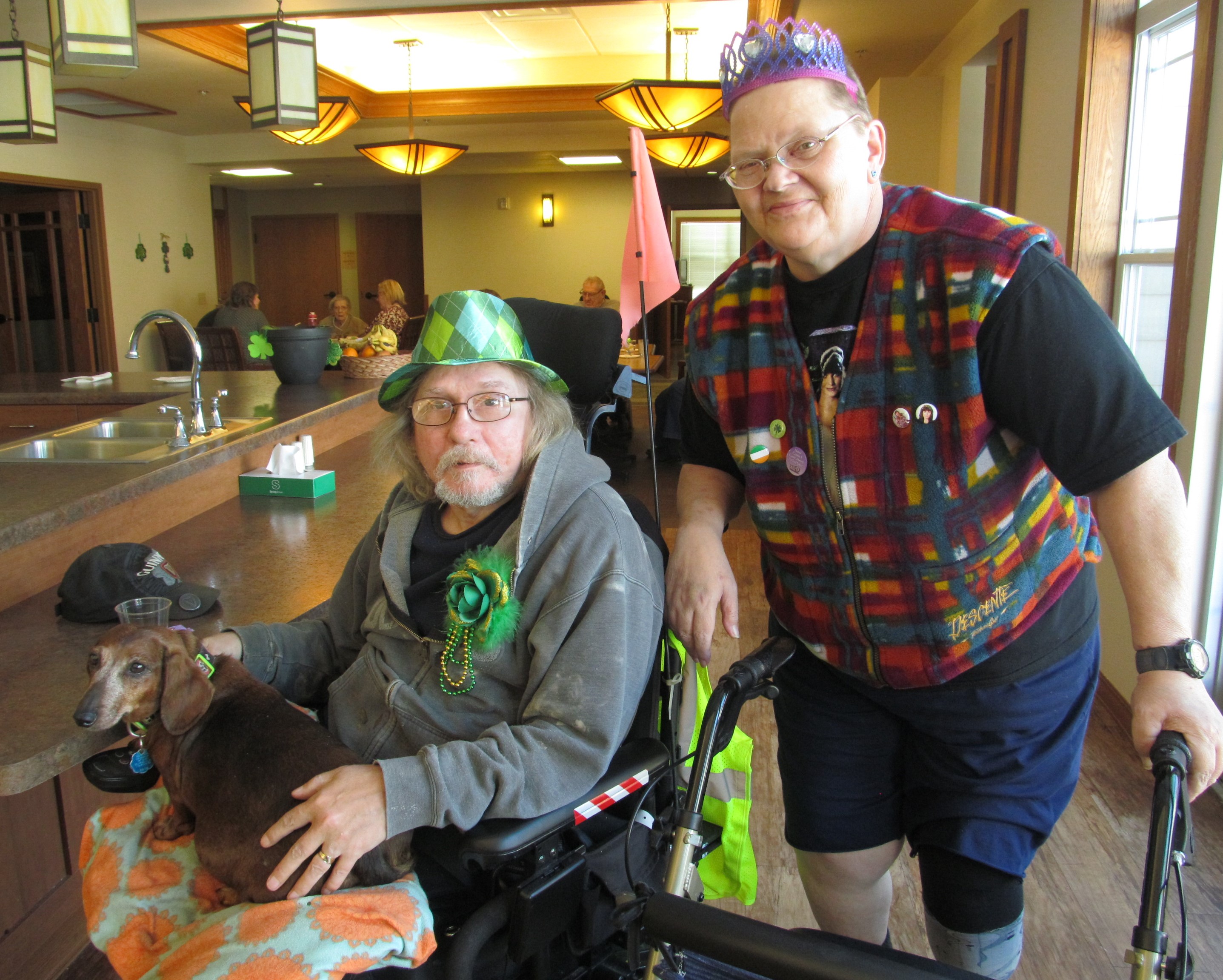 Local Students Visit
Throughout the school year, we have each grade from the local school come in and do something for our residents. In the month of March, the fourth graders came and read poems. A really unique component they incorporated included readings that may have been one's that residents learned when they were in school.
We also try to capture special portraits of the students and their grandparents or great grandparents when they come to visit. Enjoy these moments!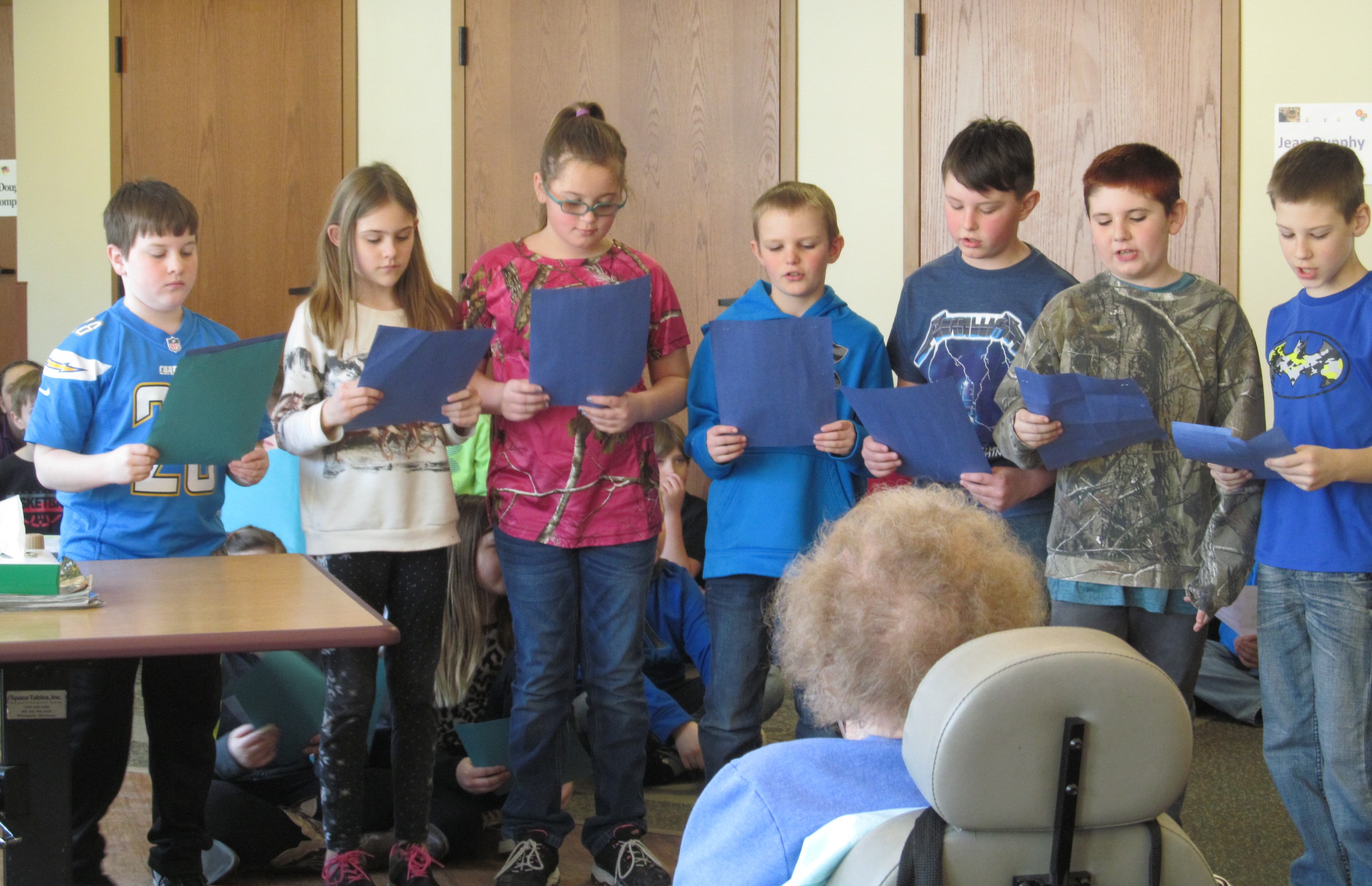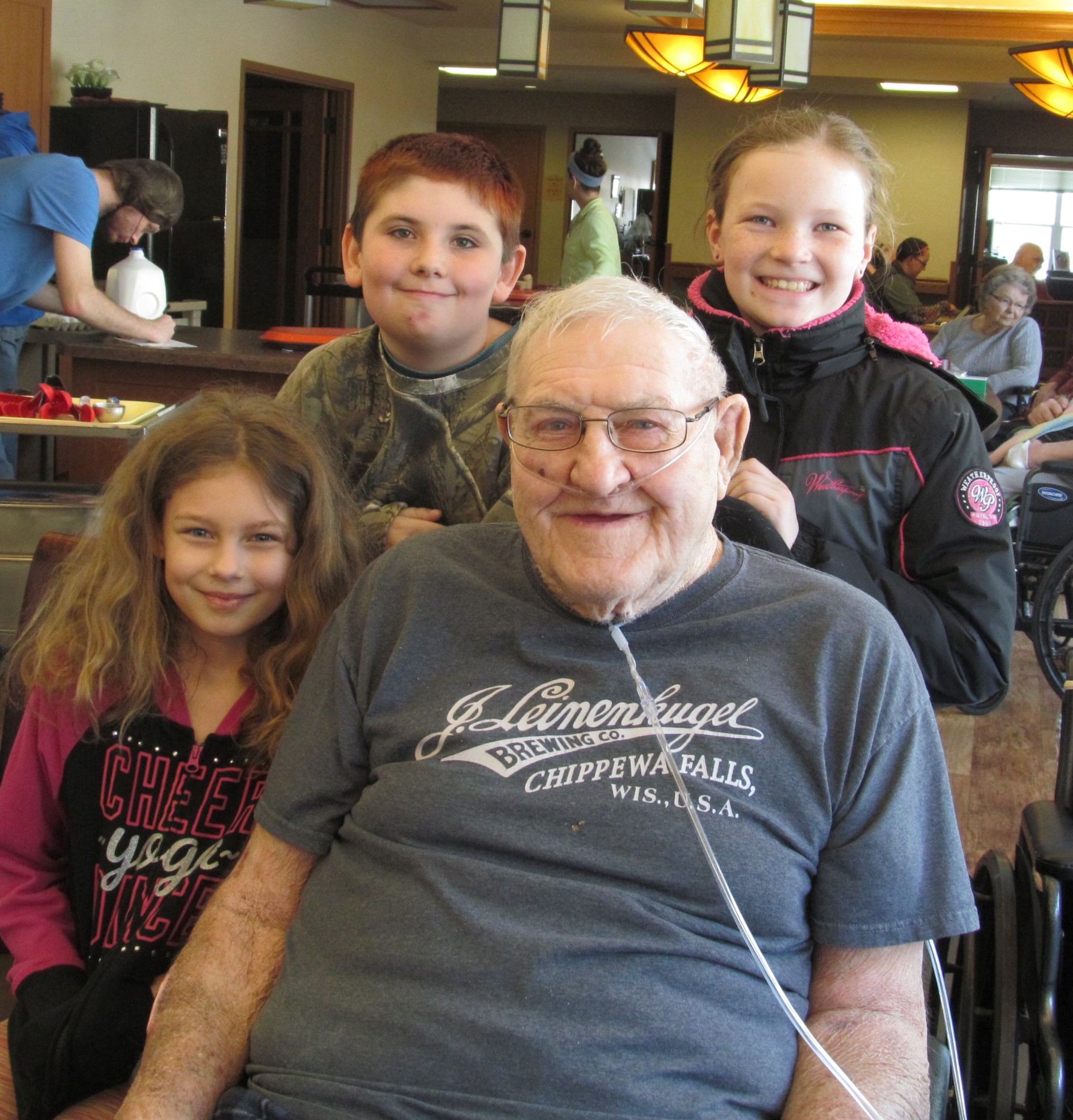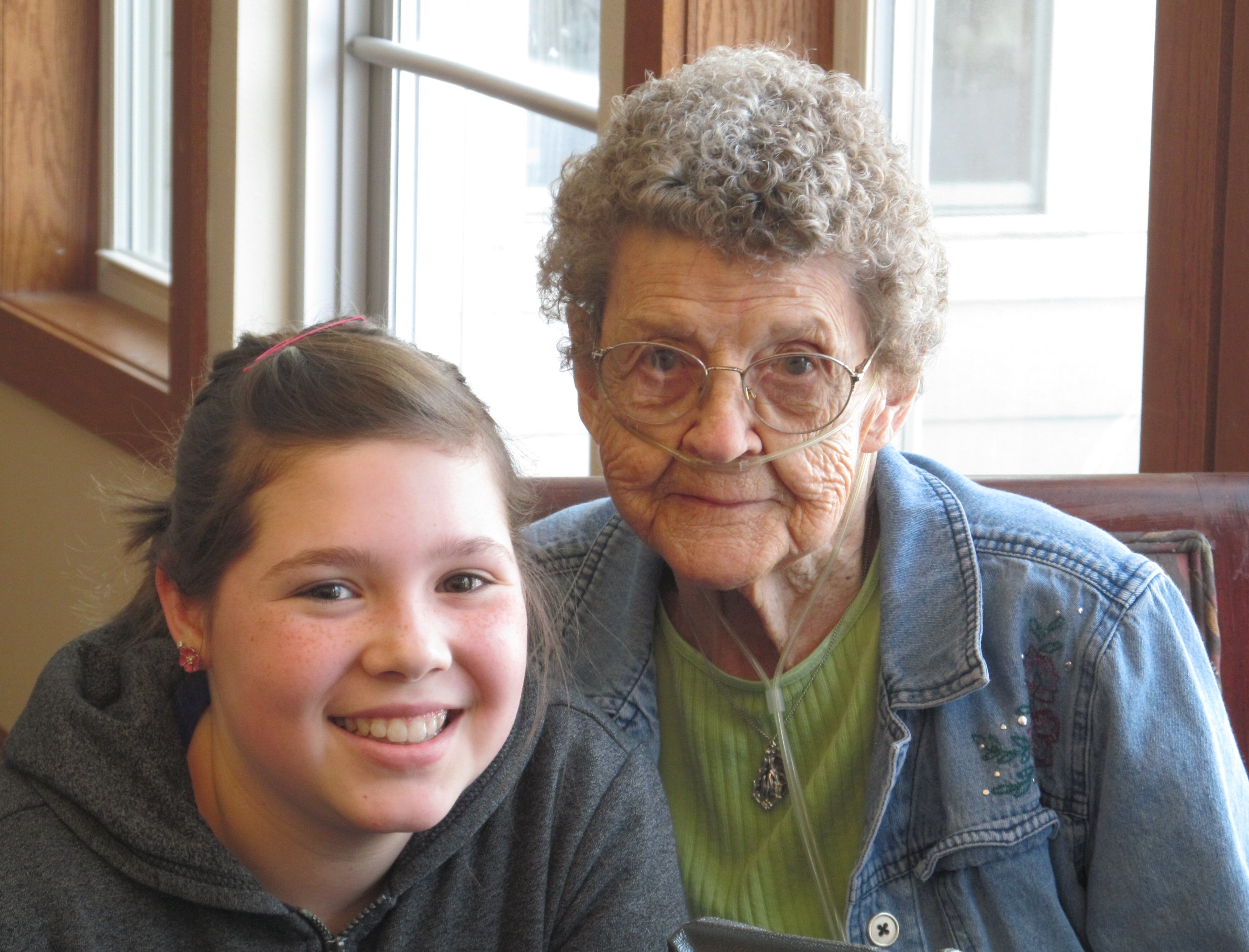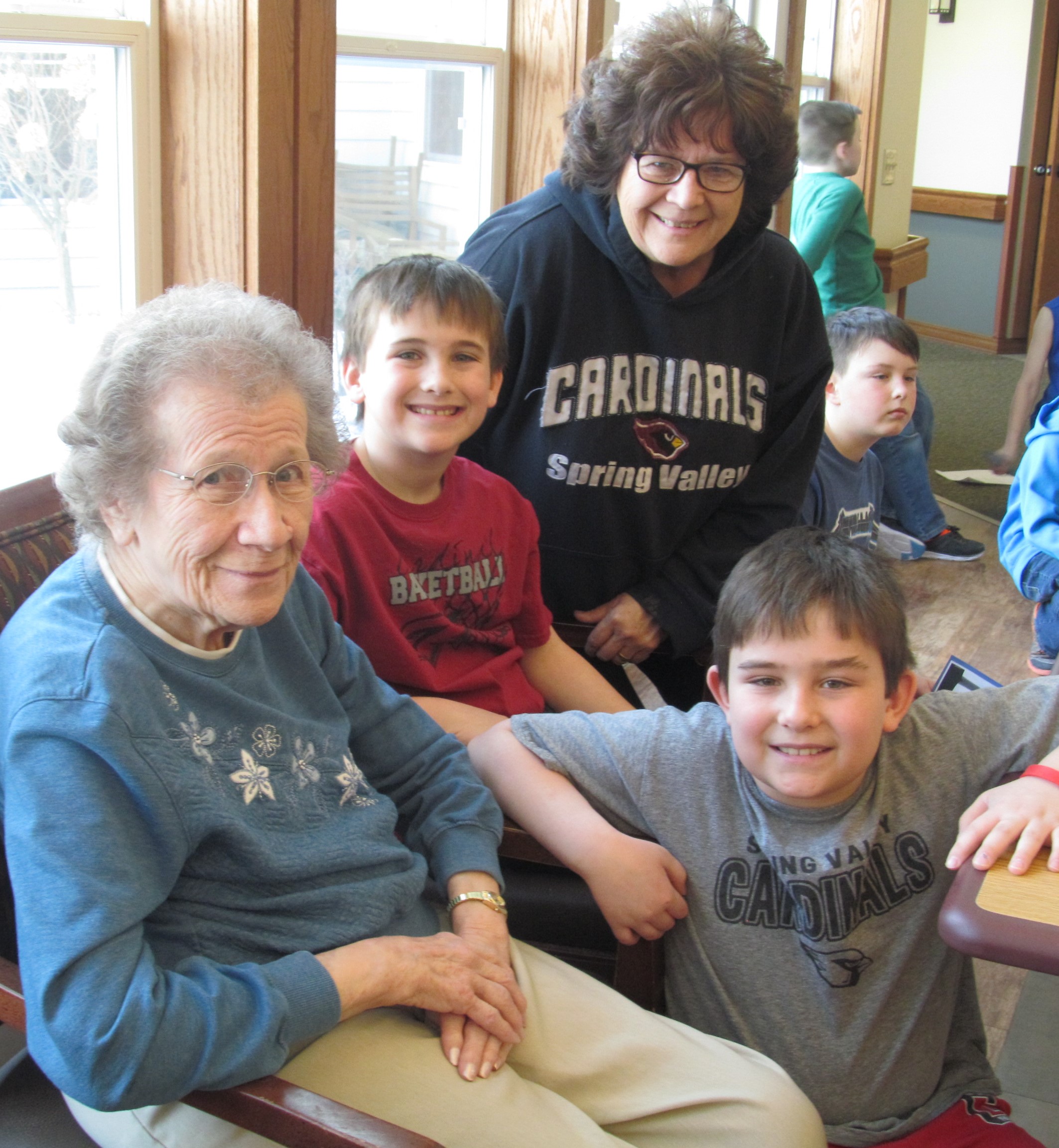 Our local eighth graders were inspired by the high school students and wanted to start coming in for our Cardinal Care program. Each month they do a craft project with the residents. Here are some photos from the last crafting session! We are blessed to have such caring students in our community.