Preparing for Halloween
Big THANK YOU to Josie Follingstad for putting together Trick or Treat bags for the Halloween party!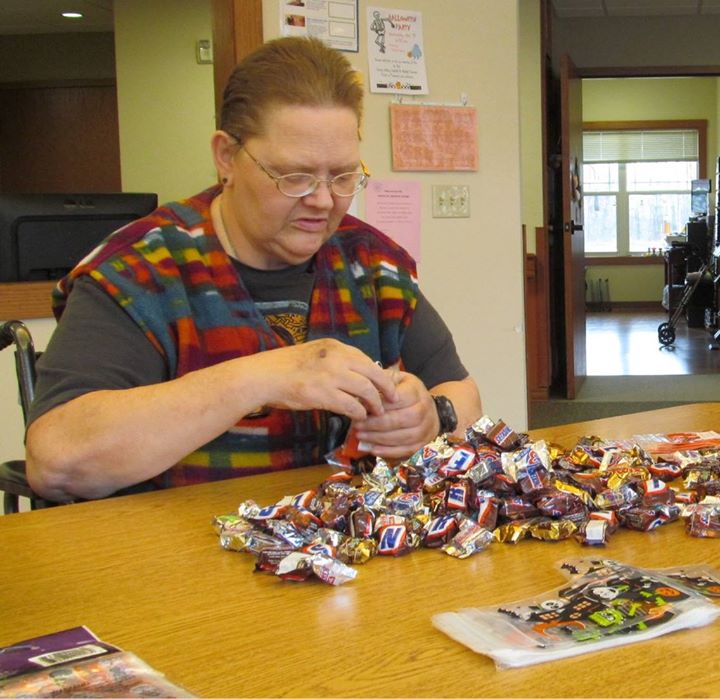 Pumpkin Painting
A great group of 8th graders came to help us paint pumpkins on the 30th! As you can see, a fang-tastic time was had by all!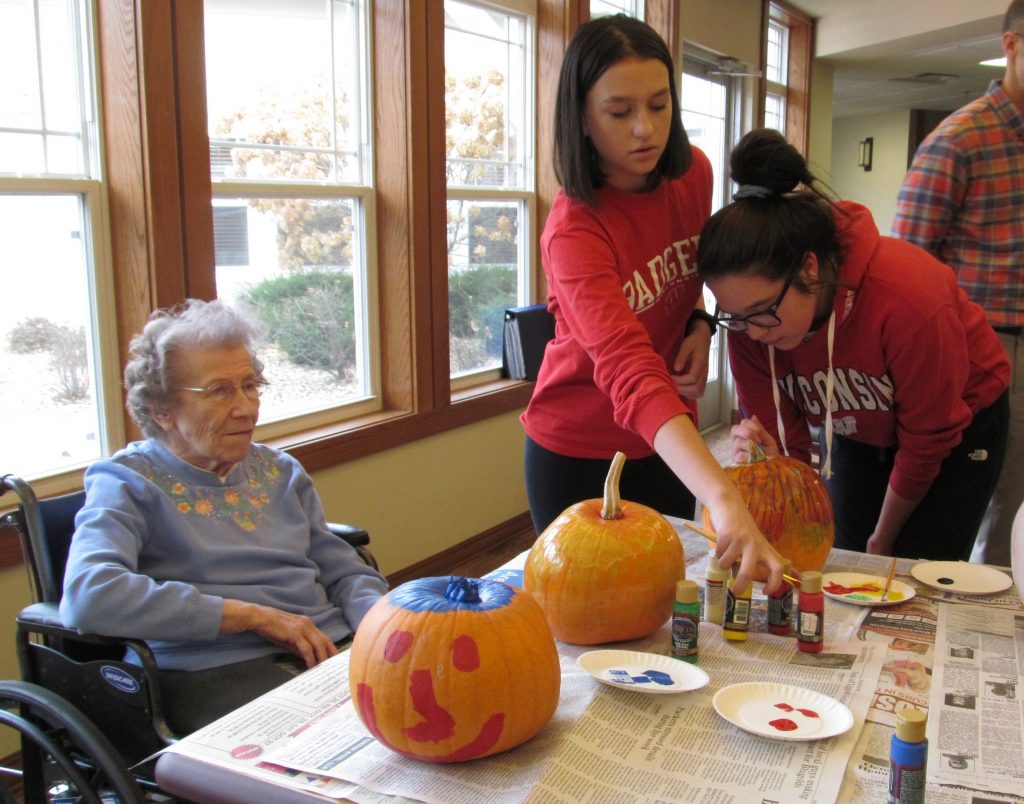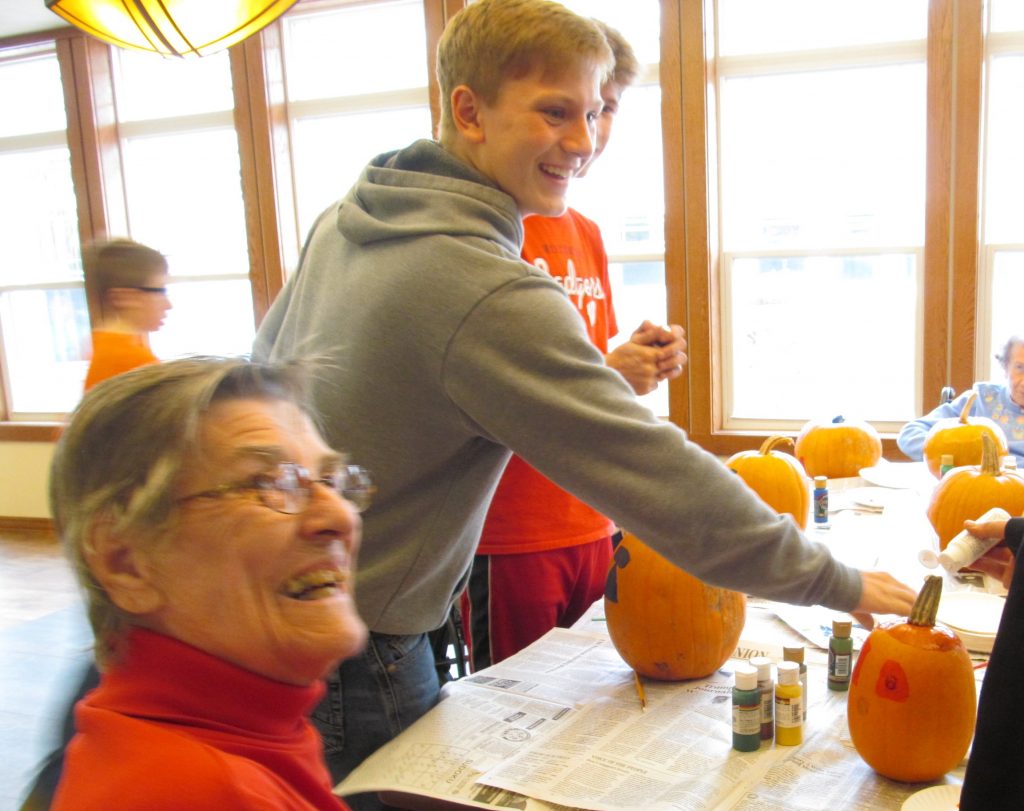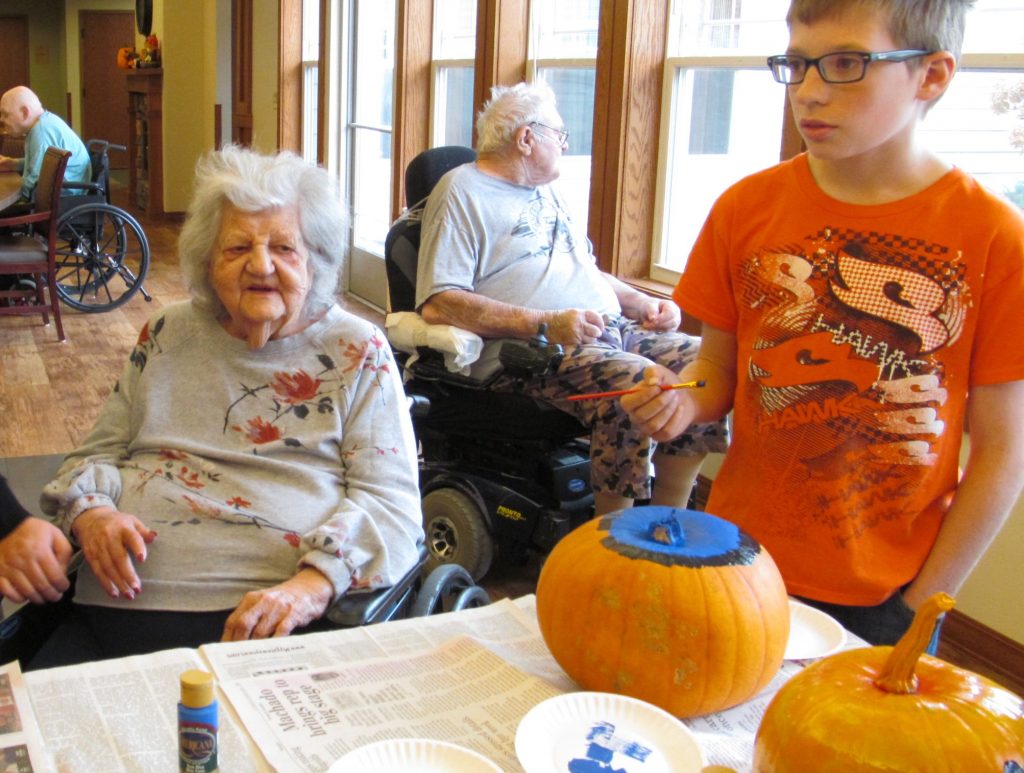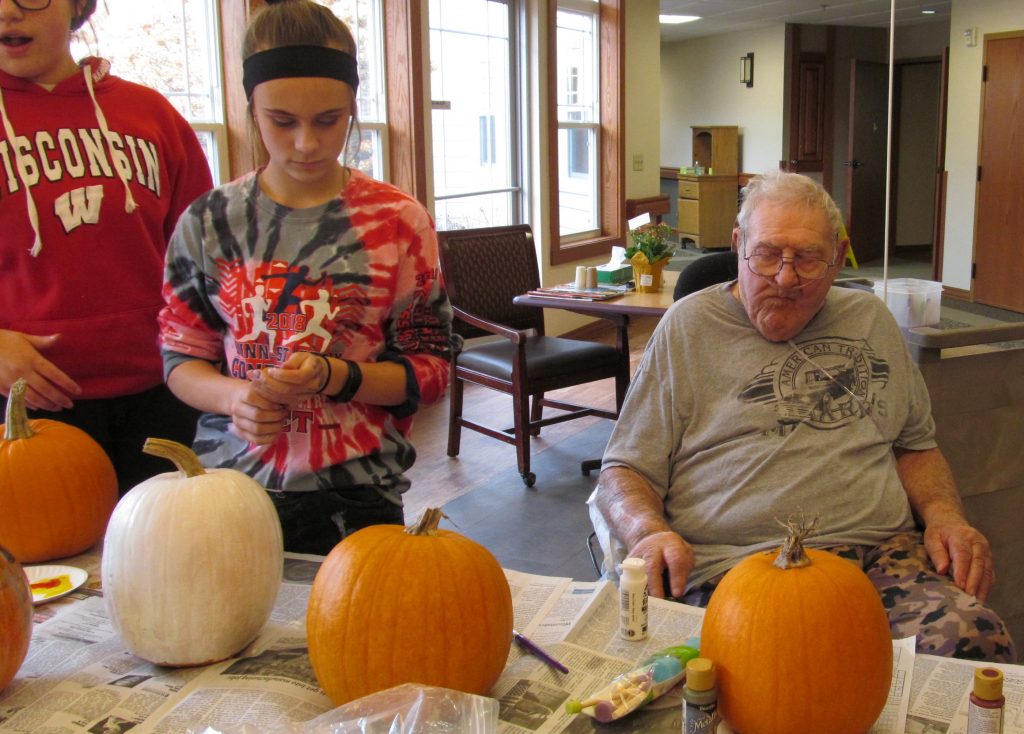 Halloween
The first graders came and did their annual Halloween parade through both the assisted living and health and rehab center. Such fun costumes!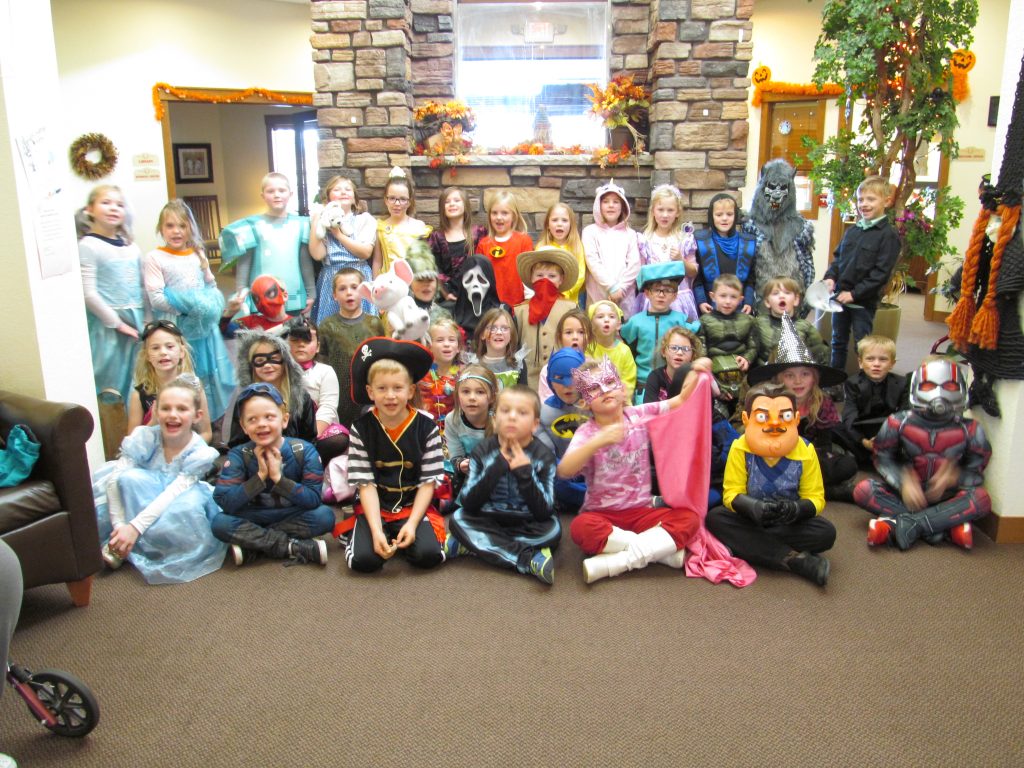 The Spring Valley Royalty came and joined in on the fun at the Halloween Dance!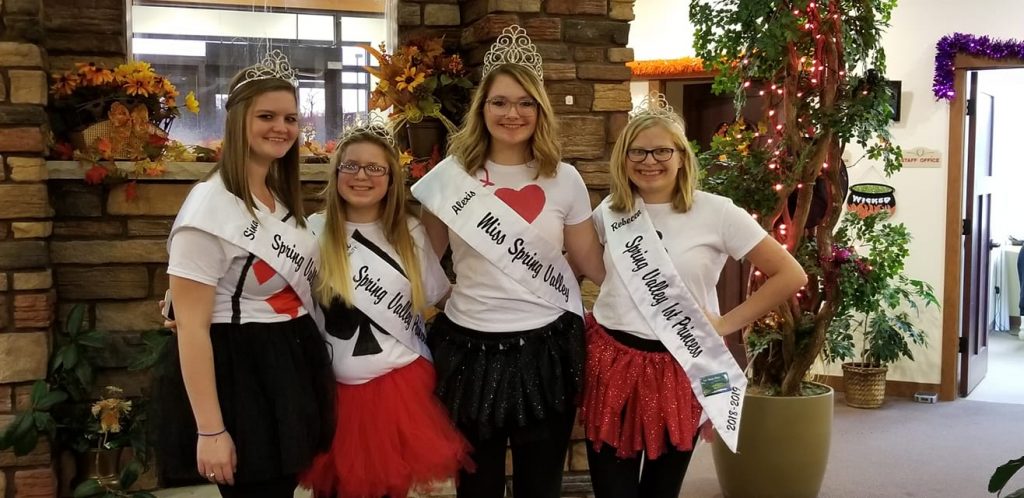 Tara, Volunteer, as Alice in Wonderland; Jean, resident, as the Cheshire cat; Shannon, Volunteer, as the Mad Hatter; and Josie, resident, as the Queen of Hearts.